A woman who grew up in foster care has given the gift of a forever home to six boys after she adopted them.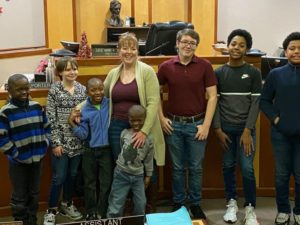 Jessica Benzakein was just 12 years old when she became a ward of the state. She says, "My caseworker, his name was Ron, sat me and down and said, 'Your mother has terminated her parental rights. What's your plan B?'" Benzakein, now 46, said.
Benzakein had no idea what Ron was asking her about, as she had no plans at all. Ron further added fuel to fire by telling her, 'If adoption is your plan A, you are too old,' because people think that by 12, kids are deeply damaged and horribly troubled and they wouldn't be able to do a thing about it. And for kids between the ages of 2 and 5 have their chances of adoption drop substantially.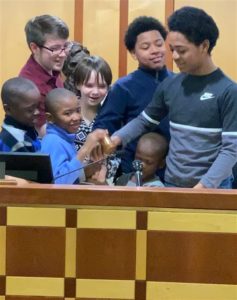 Benzakein stayed in foster care till 18 and then left for college, where she remembered spending Christmas on campus by herself. "You're expected to leave, but I didn't have anywhere to go," Benzakein revealed. "So, I paid to stay in a room the size of a guest closet."
But now Benzakein will never be alone for the holidays again as the Milwaukee mom, who already has 2 children Eli, 14, and Brenna, 9, with her ex-husband, added 6 boys to her family after years of fostering children in her home.
Will, 18, Carter, 14, Sidney, 13, and Markell "Buddy," 8, are blood relations, as are Kendrich, 6, and Terrell "T.J.," 4. Benzakein became a foster care parent to take in older children, this is something which is close to her heart as she went through a painful separation from her own brother.