Students of Allen Elementary School in Soddy Daisy, TN were all geared up for a spectacular performance at the school's talent show but faced problems for its religious theme.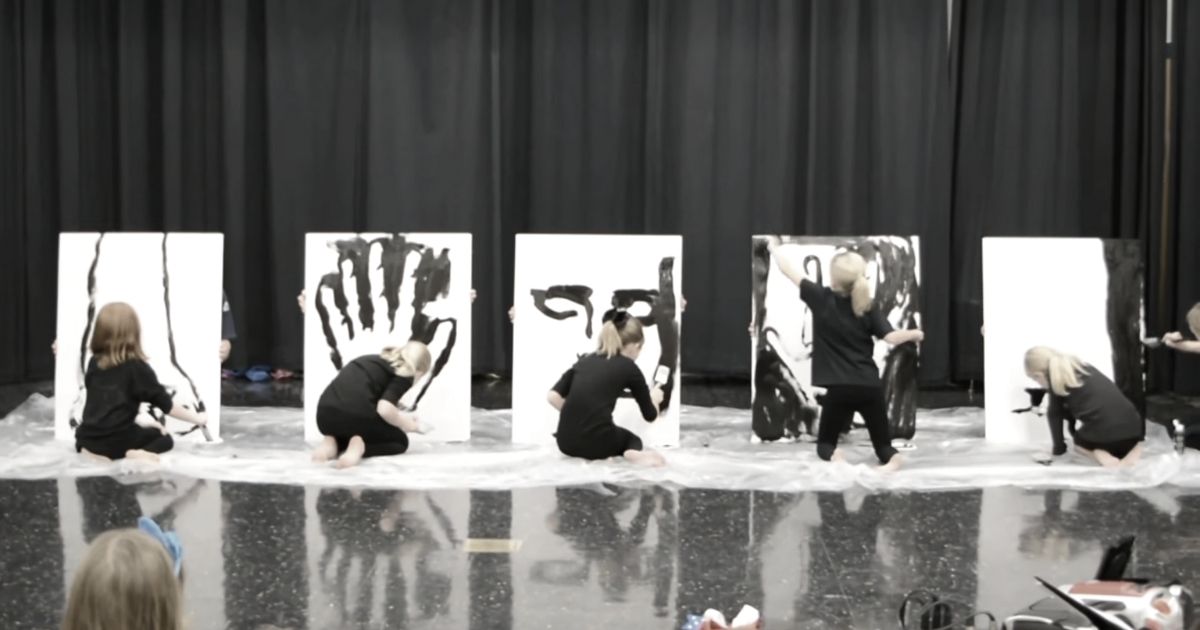 The children wanted to do a piece-by-piece painting of Jesus to demonstrate how he "Paid It All" by dying on the cross and rising from the dead. However, since it was a public school, they were not supposed to do so.
The patient students waited nearly 3 hours backstage so that theirs could be the last act and they could forewarn the audience that it was a religious performance in case if anyone wanted to leave.
At the end of the day, their painting turned out to be a beautiful act of worship on stage, and it's the best thing anyone could see.
Speaking about the "Jesus Paid It All" skit video she shared on her YouTube for all those who were "disturbed" by it, Rachel Loomis said:
"Most of these children all go to a local church in our area, and they wanted to do this skit for their classmates. These boys and girls waited patiently in the back for 2 1/2 hours while everyone else in the talent show had their time. They were the very LAST act, and they announced 15 minutes BEFORE they went on, what their skit was about, which gave anyone in the building plenty of time to leave if they didn't want to stay and watch. This was NOT during school hours, it was an evening of fun, and didn't go against any "guidelines"!! I am so very thankful that my daughter was asked to perform with these AMAZING children, and I know this performance will stay with her for the rest of her life."
Yes, Jesus did pay it all for our suns and we deserved to be nailed to that cross instead of Him. The word of God is clear that if we are ashamed of Him on this earth today, then he will be ashamed of us in front of His heavenly Father.