Saving lives is a daily thing for Nurse Pamela Jones. But, this time, it was her who needed to be saved. Unfortunately, dozens of cars zoomed past her but no one bothered to help, until this father and son pulled over to save her from a tragic car crash.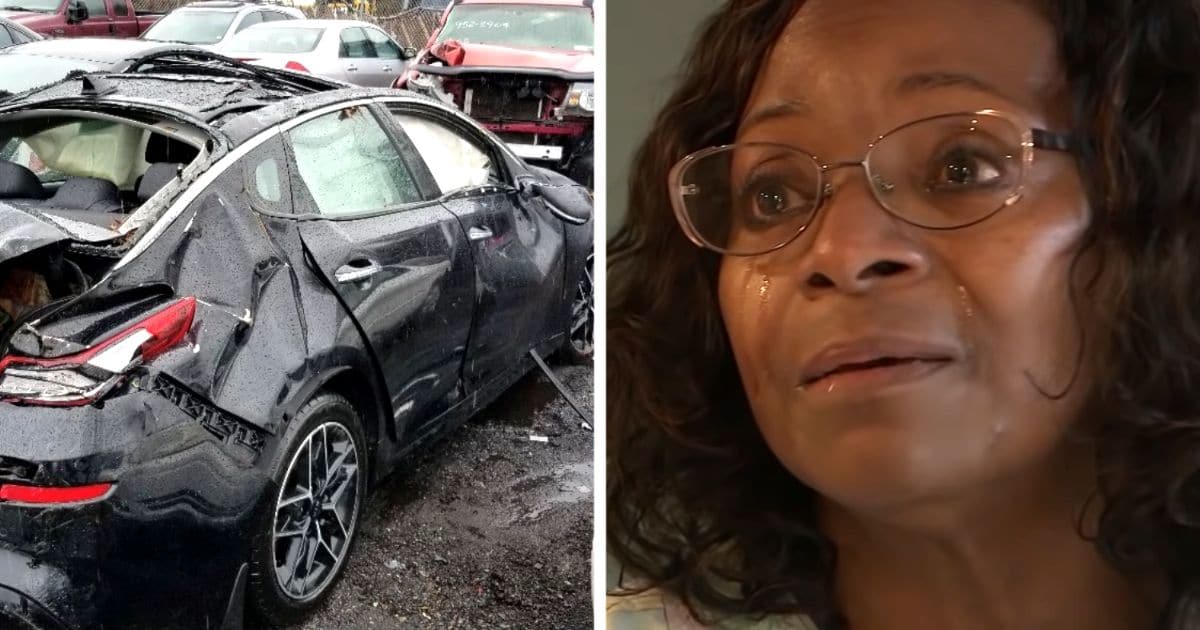 Pamela Jones is a nurse, mom, and grandmother. She was driving on the way home after seeing a patient. She was traveling westbound on I-276 around 8:30 PM last Tuesday. Then, suddenly, she was hit by a car that switched lanes on the Pennsylvania Turnpike. Her car whirled, flipped over, and crashed into an embankment.
Thankfully, she survived the ordeal. However, she could not remember much about what happened. Dozens of cars zoomed past her, but no one took the time to stop and help her. "There must have been 150 cars that drove by. He said, 'Nobody stopped? I can't believe nobody stopped,'" Pamela recalled.
Mike and Drew Lottier were at the right time and place. They immediately pulled over and went to check on her when they saw her car. Glass debris was scattered everywhere, the sunroof was destroyed, and the car was mangled, Pamela was blessed to have survived an accident of this magnitude.
Fifteen-year-old Drew stayed with Pamela to console and keep her calm while his dad was calling 911 for help. She was screaming and asking for help when Mike and Drew found her. Mike said that it was a miracle that she survived the accident.
"I just couldn't imagine if I was in that position and no one stopped for me," said Drew, a student from Lottier of La Salle High School. Mike said that their family, his wife, and La Salle High School, helped mold his son's character.
Tears were flowing down Pamela's cheeks when she recounted what happened. She said, "Mike Lottier and his 15-year-old son, they were my angels on this earth, and I am forever grateful to them." She was also grateful to the responders who attended to her. "Our firefighters, our police officers, EMT crews, they are so necessary people don't know how necessary they are unless they need them. I needed them. They were all there for me, all of them."
This nurse could not stop her tears from flowing out of joy. She was so touched and thankful that the Drews cared enough to stop to help her. She said that she usually received 'thank yous' from the people she helps, but now it's time for her to say 'thank you' to those who helped her.
"Remember this: Whoever sows sparingly will also reap sparingly, and whoever sows generously will also reap generously." 2 Corinthians 9:6