It is the anointing that breaks the yoke of the devil (Isaiah 10:27) and today six anointed worship leaders gather together to sing John 3:16 in six different languages. Hallelujah!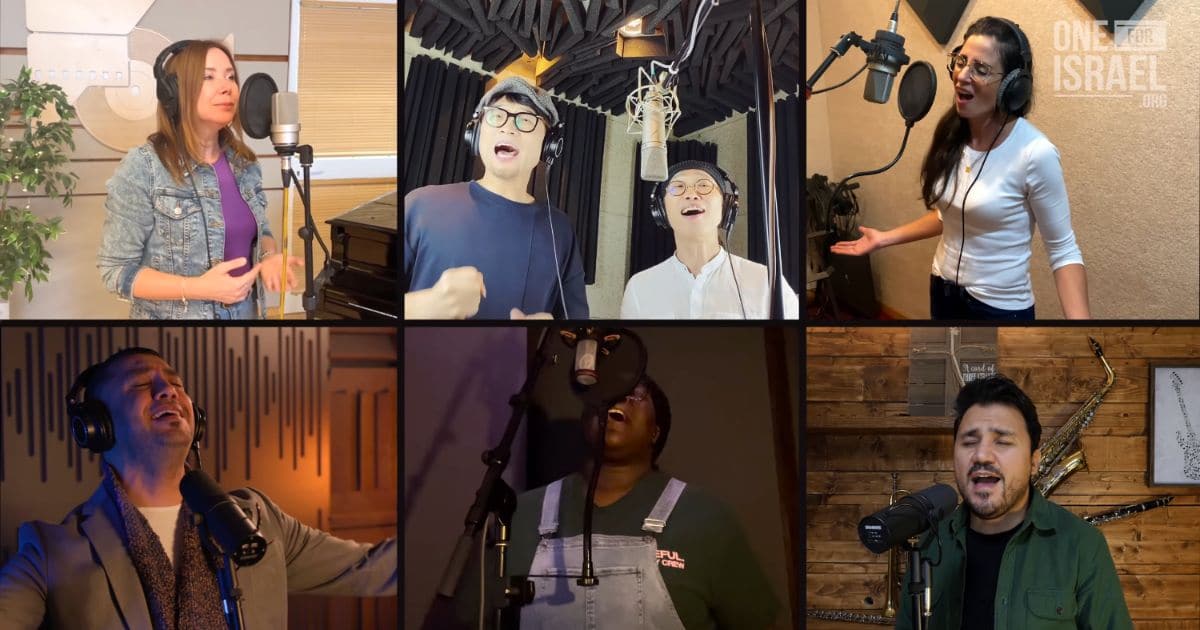 We thank Jesus for willingly paying the price for us on the cross and uniting us together and making us brothers and sisters in one family.
The words were taken from this verse in the Bible. "For God so loved the world, that he gave his one and only Son [Jesus], that whoever believes in him shall not perish but have eternal life." (John 3:16)
The official video of the song was produced by One For Israel Ministry. In the video, brothers and sisters sing John 3:16 in six languages- Hebrew, Arabic, Russian, English, Korean and Persian.
We all have a duty to tell the Jews about Jesus, but Christians don't want to offend and Israelis don't want to be offended because of the gospel but that's exactly what has to happen if we want the gospel to be given to the Jews.
That's why One For Israel, a group of native-born Israelis are giving out the gospel in Israel. They are using breakthrough technology to send out God's word from Zion throughout the world proclaiming the good news of the Savior Jesus Christ.
"After these things, I looked, and behold, a great multitude which no one could number, of all nations, tribes, peoples, and tongues, standing before the throne and before the Lamb, clothed with white robes, with palm branches in their hands, and crying out with a loud voice, saying, "Salvation belongs to our God who sits on the throne, and to the Lamb!" Revelation 7:9,10
The words of the song in Hebrew were sung by Keren Silver, in Korean by Kim Hyun Jung and Kim Jae Joong, in Russian by Tanya Kadin, in Persian by Vahid Norouzi, in Arabic by Nizar Francis, and in English by Eniola Abioye.
The composer of the song is Sasha Atlas and the amazing musical arrangements and production were done by Maroun Beem in the city of Haifa in Israel.
Each of us has a responsibility to preach the gospel to the Jews and the gentiles. Let us not shirk our responsibilities but carry it out with urgency because the coming of the Lord is very near.
Romans 1:16 "For I am not ashamed of the gospel, for it is the power of God for salvation to everyone who believes, to the Jew first and also to the Greek."