Award-winning actor 82-year-old Jon Voight has shared his testimony on how one encounter with God during a difficult season in his life left him transformed completely.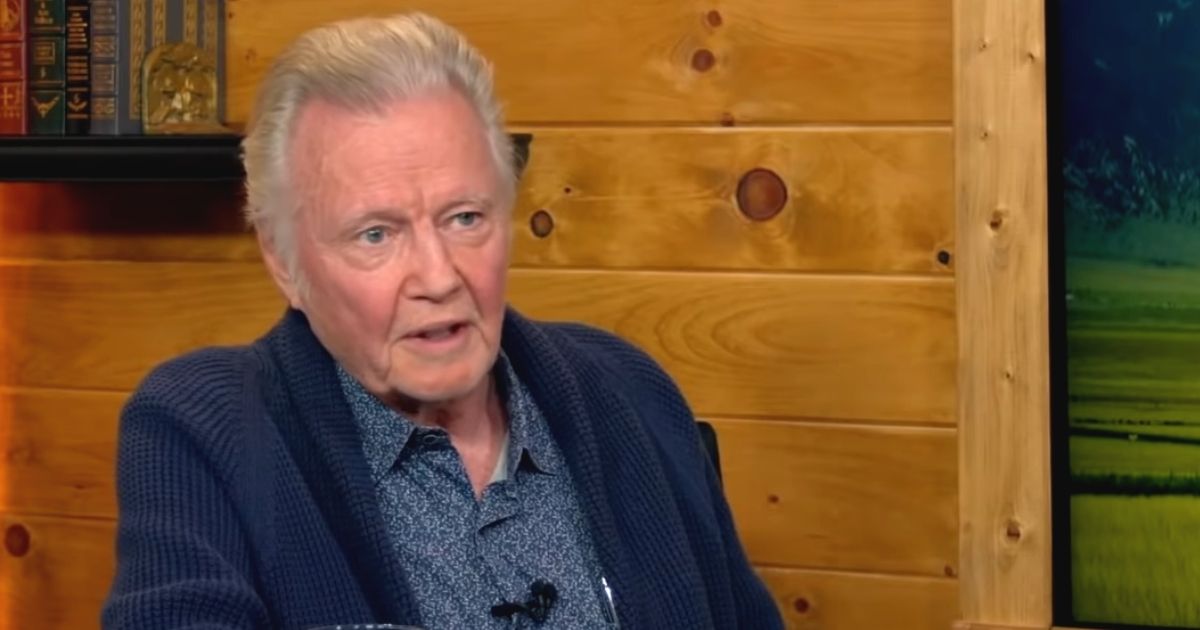 Being a celebrity in Hollywood exposes your life into the public domain and Jon Voight and his family have experienced that when his infidelity and estrangement from his children, Angelina Jolie, and James Haven, were exposed for all to see.
In an interview with Fox News show host Tucker Carlson, Jon steered the interview towards his faith in God. He spoke about that powerful encounter he had with God which changed everything for him and his family.
That moment came when Jon was facing a lot of challenges as an actor in Hollywood and also when his relationships were failing at every level, "I was in a lot of trouble at one point. I had some problems, and I was really suffering for many reasons," he said.
"My career was in flux at that time, and lots of things were going on at the time. My relationship to my kids and my wife." Jon Voight says he hit the floor and exclaimed, "It's so difficult." He said that at that moment God spoke to Him.
Prior to this incident, Jon Voight was someone who prayed "with the idea that anybody's listening." But in that moment he was desperate to hear from God. "I heard in my ear, 'It's supposed to be difficult'… A voice of wisdom, kindness, clarity — it had so much resonance, this voice," he recalled.
He realized immediately that it was the voice of God and that God was real and was watching everything that He was going through. That realization completely changed his life forever. Jon Voight continued to test God for the next couple of days and asked God for a sign, God delivered.
"So that's the moment when you realized that God's real, knows you, and is on your side," Tucker Carlson summed up. And Jon agreed and said he cried out to God about his struggles and with time he has now developed a relationship with Jesus.
With time, his mind was transformed and he understood that he needed to live a holy and pure life for God to use him, "If I'm going to be a vessel for God, I better be cleaner than I was … I've got to be a righteous fellow," he said.
Only God can truly change a person inside out and we praise and thank God for this transformation of Jon Voight and pray that God continues to use him mightily through the world. "I have fear of the Lord," he explained. "I'm afraid of offending God."
What an amazing testimony this is from actor Jon Voight and as many more celebrities are testifying about finding God we pray for the Lord to transform their lives completely.
WATCH: Actor Jon Voight Opens Up About His Encounter With God

WATCH: Actor Jon Voight's Full Interview With Tucker Carlson