An 11-year-old crocheting prodigy who is spreading kindness by raising thousands of dollars for orphans through his talent.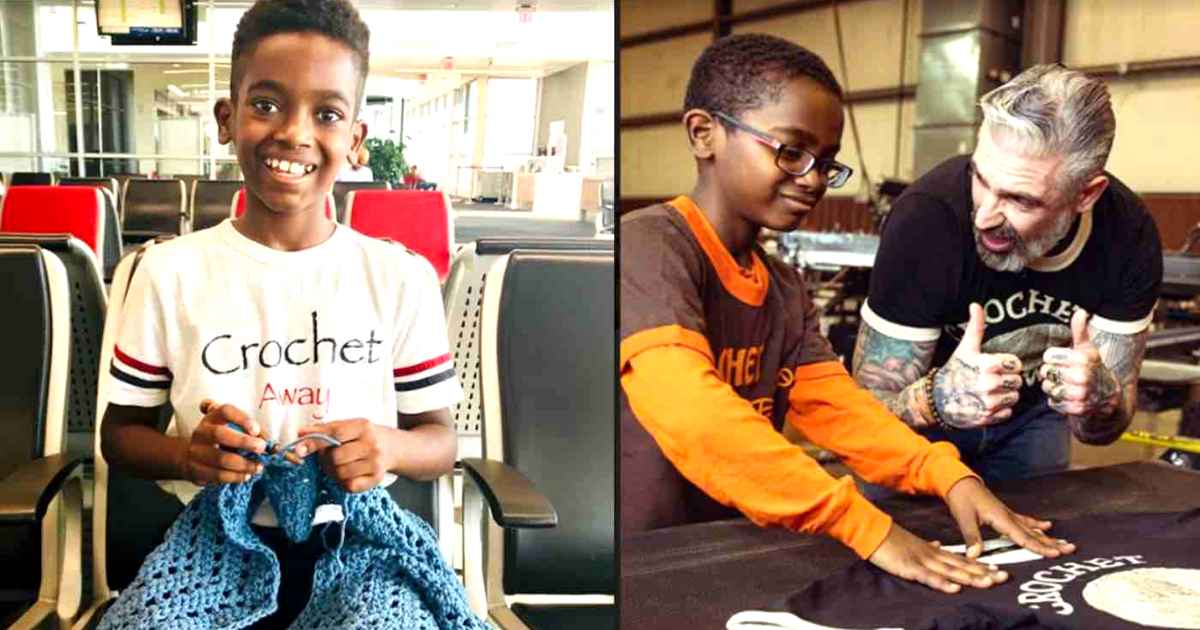 Jonah Larson, is a self-taught crochet master,  as a 5-year-old he made a simple dishcloth using donated materials, watching a YouTube tutorial.
"I'm a very busy thinker, and I'm always thinking of ways to do things differently. Crocheting, to me, is quiet time because it relaxes my mind. And everybody should have something to relax their mind," Jonah said.
He has mastered crocheting now and can stitch anything from  pumpkins, Afghans, ponchos, and even llamas, he is not doing it to make money but for a very noble cause.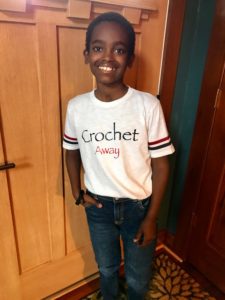 People send him materials for his projects from all across the world, "It amazes me every single time," Jonah said. "I just can't believe people's generosity."
At 11 years of age, he has his own 6-part series called "Learn to Crochet with Jonah and also on the cover of "Crochet World" magazine, which shows off the Nordic Winter Afghan he made, and he is also on "Knit and Crochet Now.
He has appeared on Good Morning America and The Today Show giving him national fame, but recently he partnered with Atlanta-based designer Daniel Sheehan, who is mentoring him on designing his own fashion line.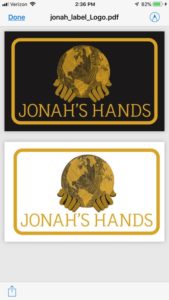 "It was this little boy with this little voice saying, 'Hello, crochet friends,' and it stopped me in my tracks," 44-year-old Sheehan told the LaCrosse Tribune. "I showed my mom and I had tears in my eyes and she started crying. I sent a message to Jonah saying I wish he would have been my friend when I was 11 years old … Within 12 hours I had this beautiful response from Jonah."
Jonah has shown he has a beautiful heart when he recently started a fundraiser to build a library in his hometown in Ethiopia, the same place where was adopted from as an orphan, so that the others there "can have books in their hands." He has raised $20,000 till date, and half of it will be sent to nonprofit Roots Ethiopia for providing school resources like desks, chairs, blackboards, books etc.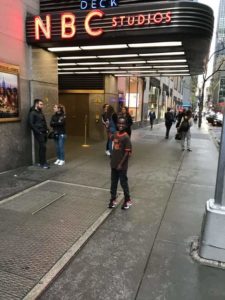 Jonah said, "I want to hand children in Ethiopia the chance to unlock their own passion and potential. The talent and love that came from that gift can now spread across the globe and back to the beautiful country I love so much," he explained on his fundraiser page.
This heartwarming story has shown us that there is no age barrier to being kind and spreading happiness in this world. Jonah is such a huge inspiration to all the young people out there.