In Monroe, Wisconsin, an inspiring story of selfless love and community support is unfolding, centering on a beloved local worker at Pick 'N Save, Dennis Raiten, and a woman whose heart knew no bounds, Stephanie Peach.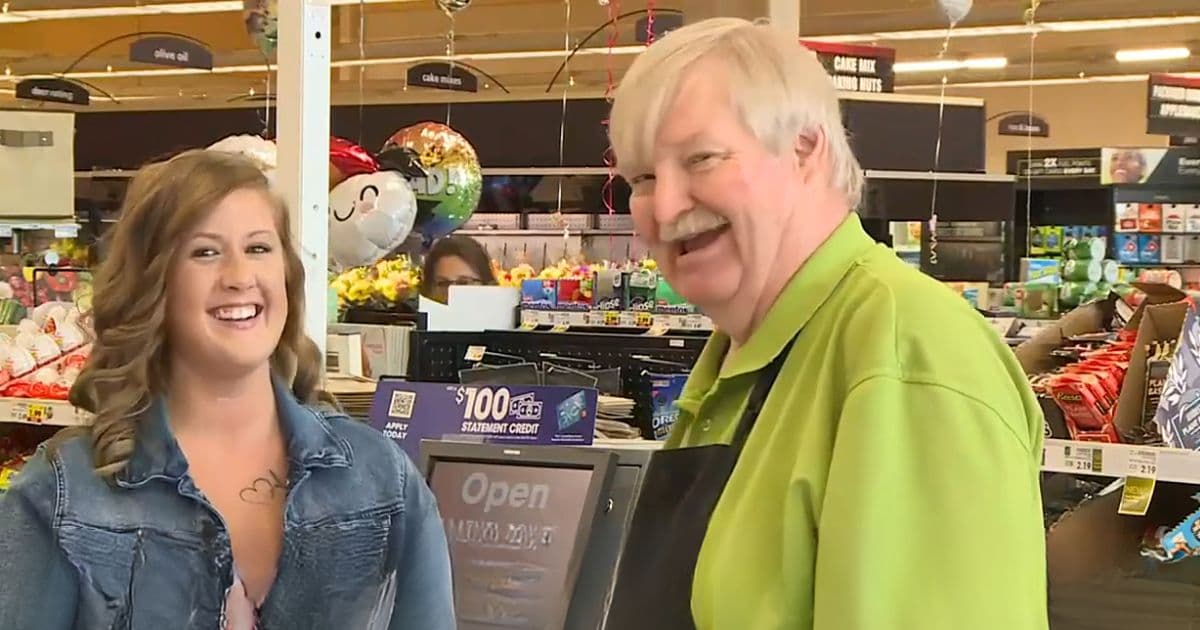 Stephanie, a local resident, and Dennis shared something more than just usual customer-worker interactions. Their casual encounters paved the way for a deep connection that ultimately led to a heartwarming act of love and kindness. Dennis, a "lovely older gentleman," as Stephanie puts it, was well-known for his affability and remembered details about his customers, engaging them in warm chats during their shopping visits.
But behind his amiable demeanor, Dennis bore a burden that Stephanie unexpectedly discovered. "I just got to know him and one day he told me that he hoped it stayed nice out because it's nice and warm out and he didn't have any heat," Stephanie shared. Unbeknownst to many, Dennis had been without heat or hot water for nearly 15 months, his boiler system having given out.
This revelation stirred Stephanie's heart, leading her to rally the community in a show of support for Dennis. On May 26, she initiated a GoFundMe campaign with the goal of purchasing a new boiler for him, stating, "No 65-year-old should have to take cold showers and not have heat."
The response was overwhelming. In under three weeks, the campaign raised nearly $5,000. "I'm just flabbergasted," said a stunned Dennis, "I guess she's one of the few people that leaves me speechless. So, she did that."
Recognizing that summer was fast approaching, Stephanie didn't stop at just the boiler. She also arranged for an AC unit for Dennis and increased the GoFundMe target to aid in bathroom renovations for his home.
The love Stephanie showed Dennis not only warmed his home but also his heart and those of the community. The story of their fast-formed friendship, underscored by compassion and kindness, is a stirring example of how the love of Christ can manifest in our everyday interactions.
To God be the glory for instilling such love in Stephanie, and in each person who supported the cause. It is through such acts of service that we become His hands and feet in this world, bringing warmth and love where it's needed most.
"Carry each other's burdens, and in this way you will fulfill the law of Christ." Galatians 6:2