Recently when the NBA players refused to stand but kneeled during the National Anthem, it created ripples all across the country.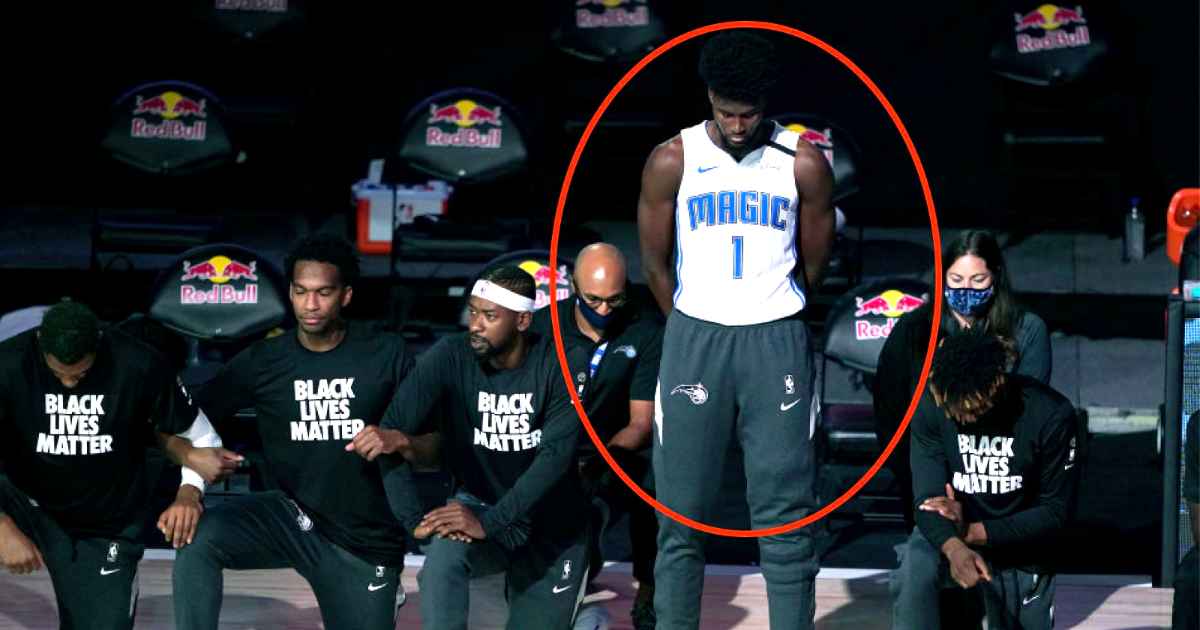 Among the Orlando Magic players, only Jonathan Isaac chose to remain standing for the national anthem and despite all the backlash he received for it, he is standing his ground.
The incident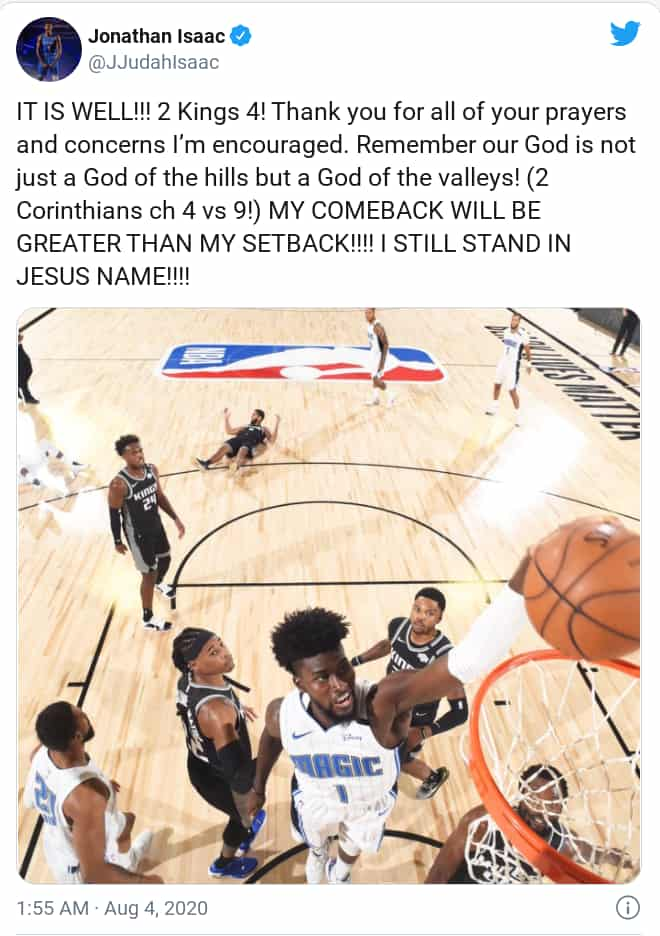 22-year-old Jonathan Isaac was the only NBA player who stood up during "The Star-Spangled Banner." And not only that, he did not wear a Black Lives Matter T-shirt as well. Later at a press conference, Isaac explained that he believed that black lives matter but his life was depended on his faith in God and wasn't a political campaign.
"I believe that black lives matter," he said. "Kneeling while wearing a Black Lives Matter T-shirt [doesn't] go hand-in-hand with supporting black lives. My life has been supported through the Gospel — Jesus Christ — and everyone is made in the image of God."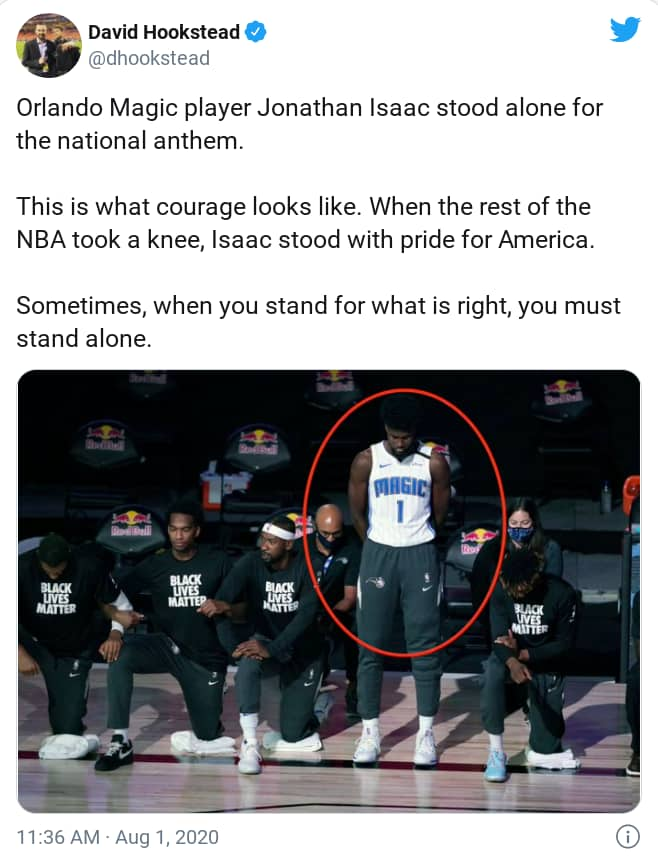 "My teammates know who I am and what I believe as a person and they respect me for the decision," Isaac said. "For me, personally, it's not coming from a position of wanting to be popular or wanting to be seen. It all came down to what's in my heart; I stake my flag with Jesus."
Jonathan Isaac became the first #NBA player inside the bubble to stand during the national anthem. He also chose not to wear a #BlackLivesMatter shirt

After the game the first question he fielded was "Do you believe Black Lives Matter?"

He responded: "Absolutely."

Full answer: pic.twitter.com/SNBVar7pg7

— Daren Stoltzfus (@DarenStoltzfus) July 31, 2020
Facing backlash
Isaac faced a lot of ridicule and backlash for his decision not to kneel during the national anthem but he is standing firm on his faith-based decision. Critics of the player also made mean statements saying he deserved the knee injury he sustained during the Sunday game.
A supporter of his, Kayte Hunter, a sideline reporter for NBC Sports, criticized all those who spoke about Isaac's injury as a tit-for-tat saying, "I got a lot of tweets from people saying this was karma," said Hunter. "That is just a really nasty way — that is not what sports is about. I implore you all to have some decency. That is disgusting to me and I hope to God that Jonathan Isaac can recover quickly and this isn't as serious as it looked."
.@kayte_c has a message for those who said Jonathan Isaac's injury was karma pic.twitter.com/WhW9XlsIR7

— Kings on NBCS (@NBCSKings) August 3, 2020