Bodycam footage from Indiana cops showed them doing something identical to what we see in movies. Our brave cops are real heroes and even though they face real danger they never shy away from putting their lives at risk.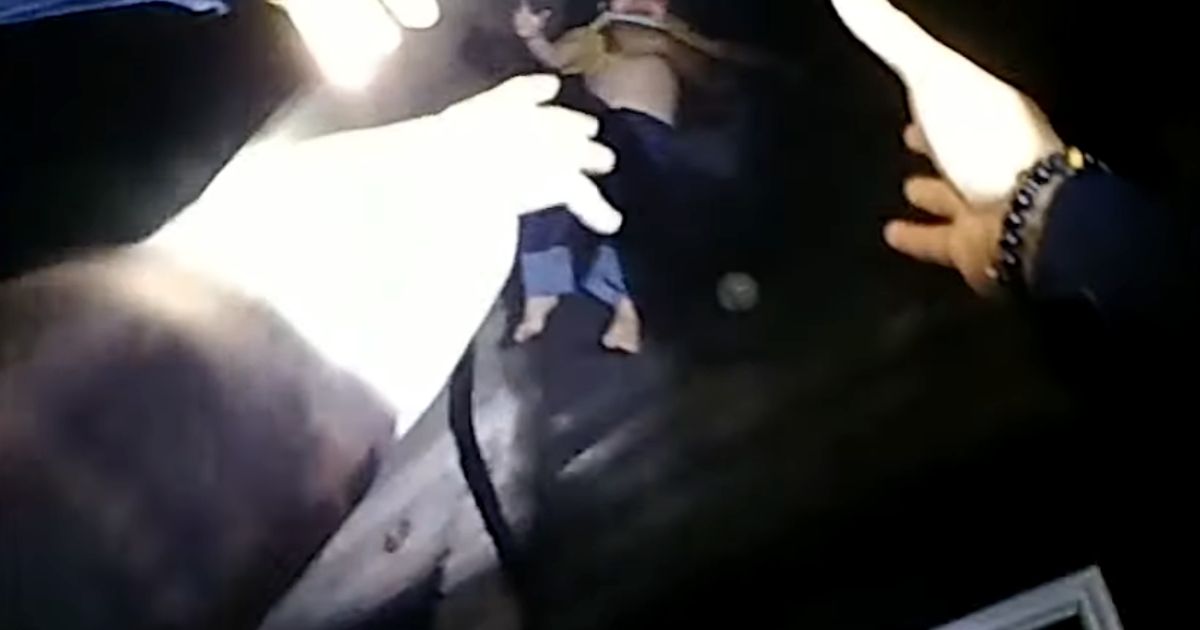 Recently a mom and two toddlers were rescued by police after they were trapped on the second story of an apartment building that was on fire.
Bodycam footage showed the brave mother dropping her toddlers from the second-story window into the hands of the Indianapolis Metropolitan Police Dept. on April 11. The video has gone viral with citizens showing their support for the alert and compassionate cops who saved the kids.
The cops could be heard saying in the video, "Wake people up. Get them out," warning residents at the apartment after they arrived at 3:39 a.m. to rescue residents stuck there.
Soon the police heard a woman telling them, "Please help me! Please sir, I can't breathe," she shouted from an upstairs window. "I have my kids here."
The situation was going out of hand and more smoke was billowing out of a doorway below, the police officers quickly got together and asked the brave mom to drop her children from the window.
Only God knows what the mother must have been going through at that moment but she gathered herself and dropped them to the waiting officers and also jumped to safety.
The mother and children were checked by medics to make sure they were safe and unhurt and officers could be heard comforting them saying that they resembled superheroes because of the brave way they handled the situation. "You did so good. You guys are so brave," an officer said. "One day, you are going to get to tell a story about how you jumped out of a two-story window…you looked like Spiderman."
Thank God for brave cops like these Indiana police officers who showed immense compassion and bravery while rescuing people from the building that had flames everywhere around it.
Apparently, the cause of the fire was a candle that fell over and lit up a blanket and from there the flames spread like wildfire and affected 20 people. Let us remember all those who were affected by the fire in our prayers and ask God for healing and protection over them.