A busy mom working as an Uber Eats driver thanked God for his protection over her husband and baby after a shooting outside a restaurant in Clayton County, Ga.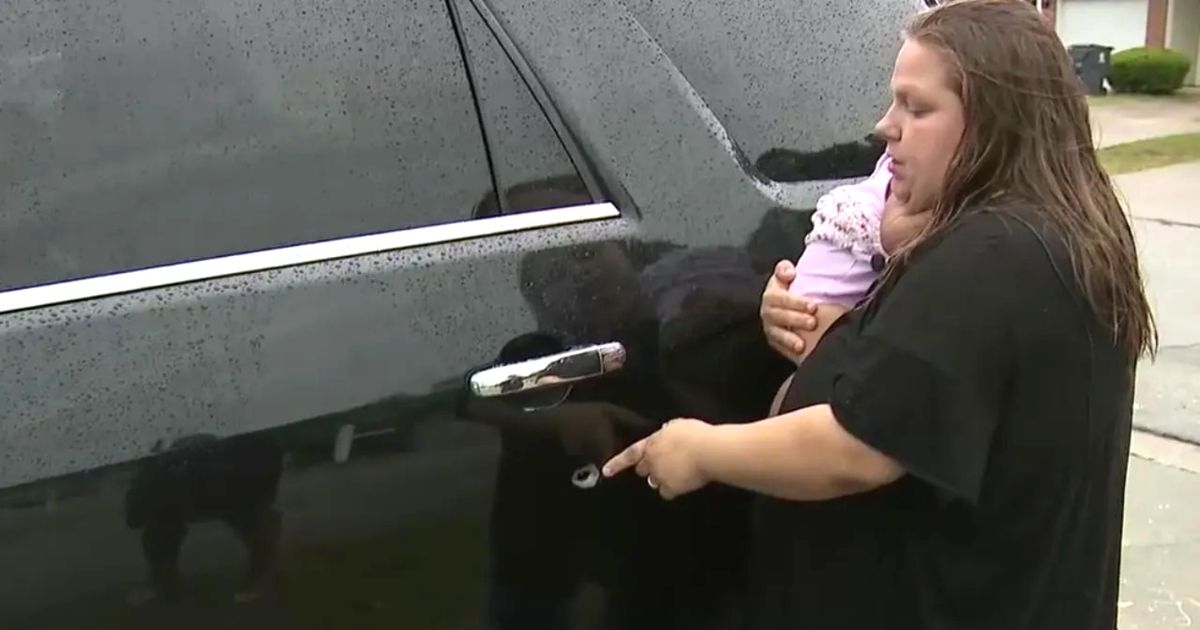 Incidents of gun violence and mass shooting are on the rise in our country and the only way to be safe is to commit ourselves to the hands of the Lord before we leave our homes. Kristy who doesn't want her last name to be revealed, says that her husband and baby were sitting inside their SUV when multiple bullets hit it.
The Uber Eats driver said that the incident happened in the parking lot outside the IceBar Lounge and Restaurant on West Fayetteville Road on Saturday morning when someone opened fire there. "This is where my daughter was sitting, the door where my daughter was sitting. My first thought was she was shot," Kristy said.
The panic-struck mom of four said that "Instead of going straight it went into the paneling into the back of my seat, missing her by inches and through my front seat." She works at Uber Eats to provide for her family and at that time, her husband and baby were also with her when she went there to pick up an order. "I'd just been handed the food when I see people hopping," said Kristy, "jumping over chairs."
Kristy said she got a call from her husband telling her that she had to get out of there because something had happened there and then she heard gunfire outside in the parking lot while running to the exit. She decided to wait in the restroom till club security assured her it was safe to go outside.
But all wasn't well near her SUV because at least 3 bullets had stuck it. "I was running to the vehicle, and I saw the shot, my daughter's side of the door, and I just grabbed her. I'm looking her over. I'm checking to see if there was any blood if she was shot."
But her faith in God had saved her family as her husband and baby escaped unharmed. "Thank you, Jesus, I saw my daughter sleeping peacefully. She had slept through the whole thing. She is OK. She is alive. My husband is OK, and no one was injured," Kristy said.
According to the Clayton County police, the shooting caused several vehicles to get damaged but there were no casualties. The police are still searching for suspects.