Photos of a driver who was reading his Bible as he waited for his passengers has captured the attention of the netizens.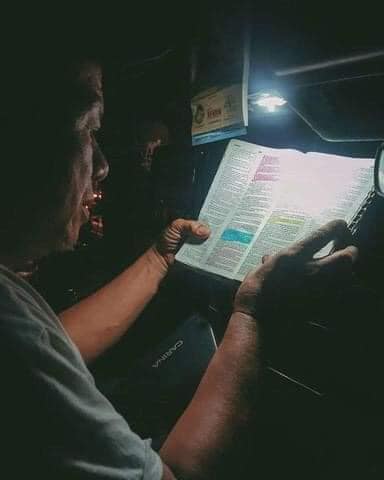 The unidentified vehicle driver with a passion for the Word of God was caught on film by Maye Alojado, a student from Laguna, Philippines.
Alojado was surprised on seeing the jeepney driver using his free time to read Bible verses despite his busy work. The student took to Facebook to share how the driver inspired her.
"I was on my way home from SM [a local shopping mall] when this jeepney driver caught my attention while we were waiting for other passengers. He was so focused on what he is doing that he forgot that I was by his side. He is genuinely reading the Bible and taking notes," Maye wrote.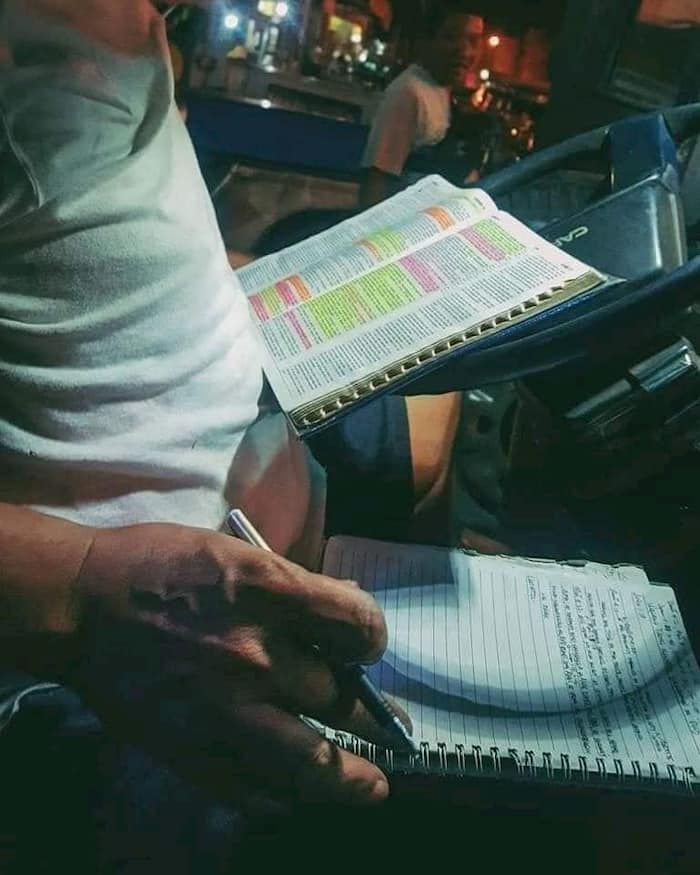 "One thing I've realized that even in the busiest time of our life living our daily lives; we must not forget about God's word. Going back to the promises of God when the days are great and not so great most of the time," she continued.
She thanked him for being God's instrument to speak to her.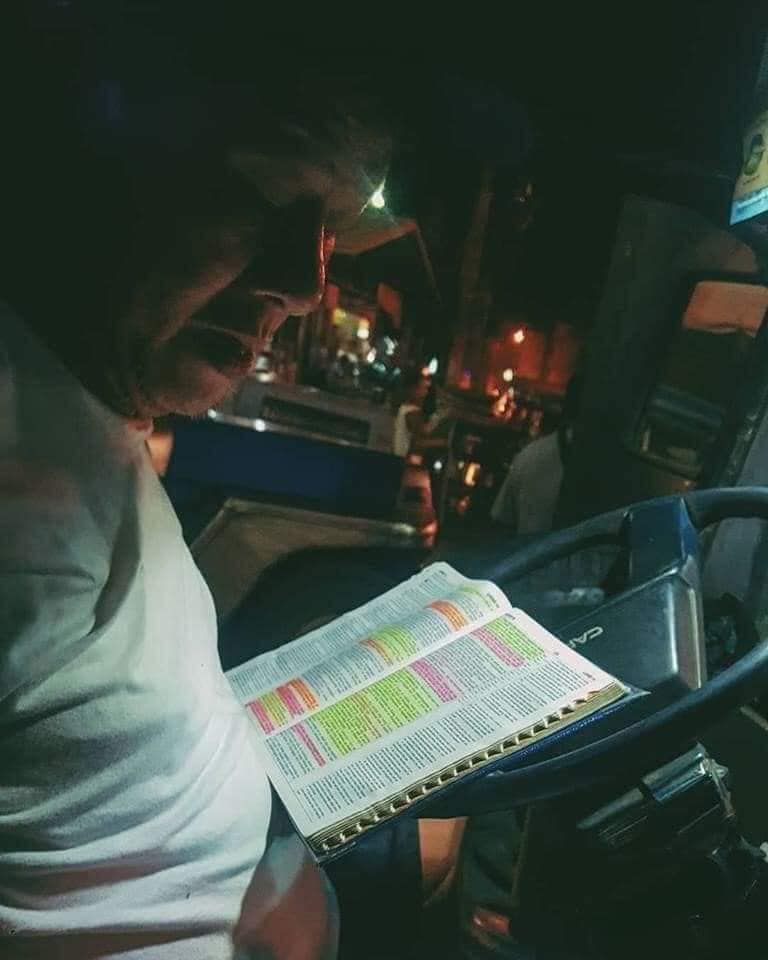 "Thank you Sir for being God's vessel for me, to go back once again to His promises. That I am His child and not alone all this time. I hope that more people like you may impact more people like me. God bless your life!"
The driver's viral photos are inspiring thousands around the world to seek the Lord and study His word.