This elderly mom and her son have great teamwork. Together, they create music that reminds listeners of Jesus' constant presence and sends good vibes any time of the day.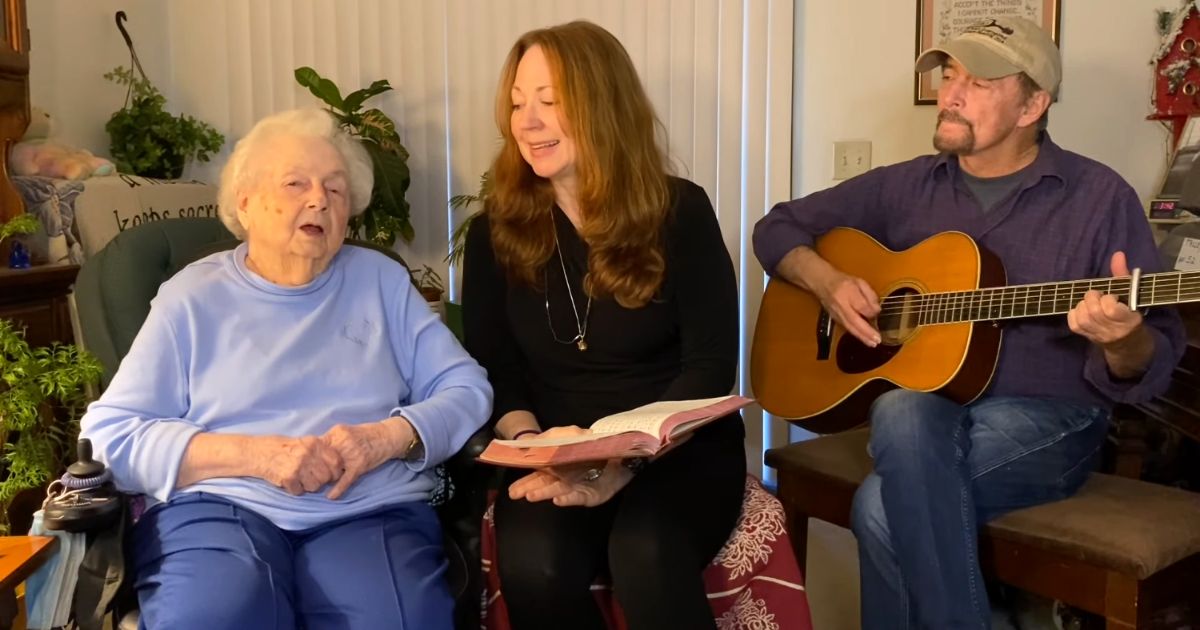 Her soothing voice, accompanied by Gary Talley's guitar, is just what one needs to unwind and contemplate. She continues to bring joy and hope even in her advanced years.
The song's lyrics were extra meaningful and were about Jesus' presence–the only thing we need at all seasons.
I am weak, but Thou art strong
Jesus, keep me from all wrong
I'll be satisfied as long
As I walk, let me walk close to Thee

Just a closer walk with Thee
Grant it, Jesus is my plea
Daily walking close to Thee
Let it be, dear Lord, let it be

When my feeble life is o'er
Time for me will be no more
Guide me gently, safely o'er
To Thy kingdom's shore, to Thy shore
Their YouTube followers only have good words for this group. Someone wrote, "The new year is only 5 hours old, and this is the first surprise! I know the song in many different versions, but this is one of the finest! I wish them a happy and healthy new year."
"Great singing! lo ur mom's singing! She [is] sure good on those old songs. We all should ask Jesus [for] a closer walk with him. Also, you did good singing, and the guitar playing was good. All three of you are great singers…Keep up the good work for God. God bless everyone," another said.
The video was just released last December 31, but it now has more than 8K views, hundreds of likes, and dozens of comments.
'Just A Closer Walk With Thee' is a traditional gospel song, performed either as an instrumental or vocal song. Its first known recording was by the Selah Jubilee Singers in October 1941.
Amid the challenges, pain, and fear this season, may this song remind us that nothing can bring us peace and stability other than His presence.
"And he said, "My presence will go with you, and I will give you rest."   Exodus 33:14