Country newcomer Karissa Ella sings a Randy Travis song 'He Walked On Water,' with the legend looking on at her.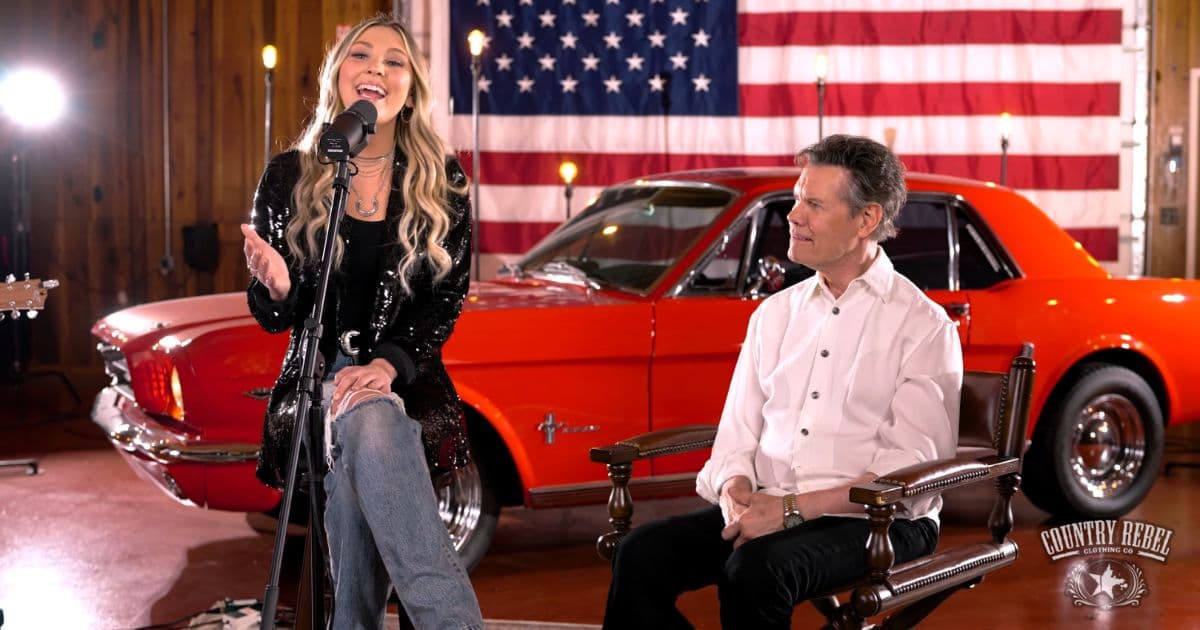 Randy Travis is one of the biggest country music record sellers of all time and recently got inducted into the Country Music Hall of Fame class of 2016.
He is the recipient of 7 Grammy Awards, 11 Academy of Country Music statuettes, 10 American Music Awards, and more.
'He Walked On Water' became one of Randy's biggest hits in the 90s and tells of a little boy's admiration for his great grandfather.
He wore starched white shirts buttoned at the neck
And he'd sit in the shade and watch the chickens peck
And his teeth were gone, but what the heck
I thought that he walked on water
He gave us hits such as 'Forever and Ever Amen,' 'Deeper Than The Holler' and 'Three Wooden Crosses.' Since his near-fatal stroke in 2013, with his Mary's help and rigorous physical therapy, Randy is making small strides in his speaking, walking, and singing.
Randy has been a mentor to many upcoming country singers and today he is watching over Karissa Ella as she performs, 'He Walked On Water.'
But if the story was told, only heaven knows
But his hat seemed to me like an old halo
And though his wings, they were never seen
I thought that he walked on water
This was a superb performance by Karissa and we wish her all the success in her career as a country music singer.