15-year-old Kenadi Dodds walked onto the America's Got Talent in a dress, denim jacket, and cowboy boots, with big dreams in her heart.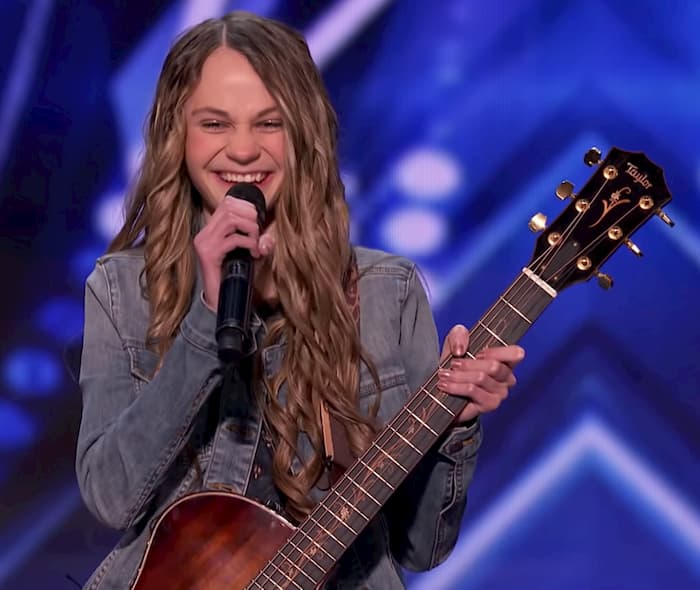 The Logan, Utah girl stood before judges Simon Cowell, Howie Mandel, Sofia Vergara and guest judge Eric Stonestreet, and introduced herself to them and told them her family's story. She mentioned that she has been singing since she was a toddler.
Bot of Kenadi's parents are visually impaired and don't drive, and Kenadi had to depend on extended family, neighbors and public transport to get to voice lessons.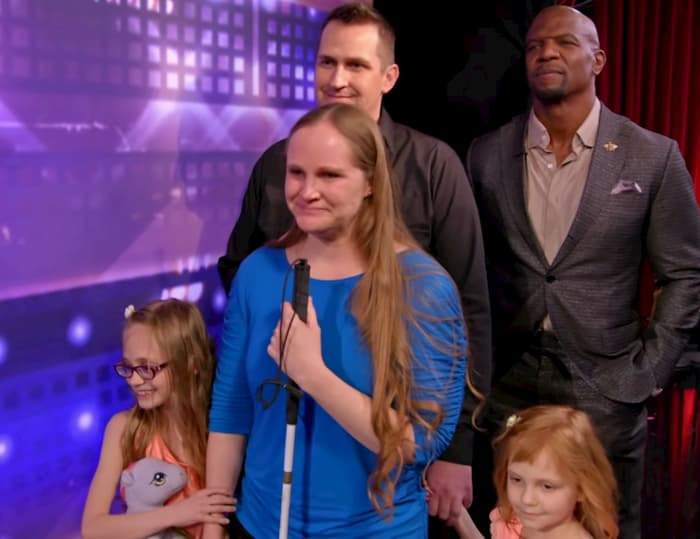 "My family has an eye disease called Retinitis pigmentosa. I'm the only one in my family right now who doesn't have it," the young singer said with emotion. "My little sister told me that she wanted to see me on the biggest stage in the world before it's too late and her vision's gone. I've worked really hard to get here, and it's been crazy."
Kenadi chose to sing an original song, "One Way Ticket to Tennessee." She mentioned, "It's about all the support my parents have given me for chasing my dreams to be a country singer," she said.
As she played her guitar, her 9-year-old sister was watching her from the side of the stage with a huge smile on her face, and Cowell said: "I've got a good feeling about you."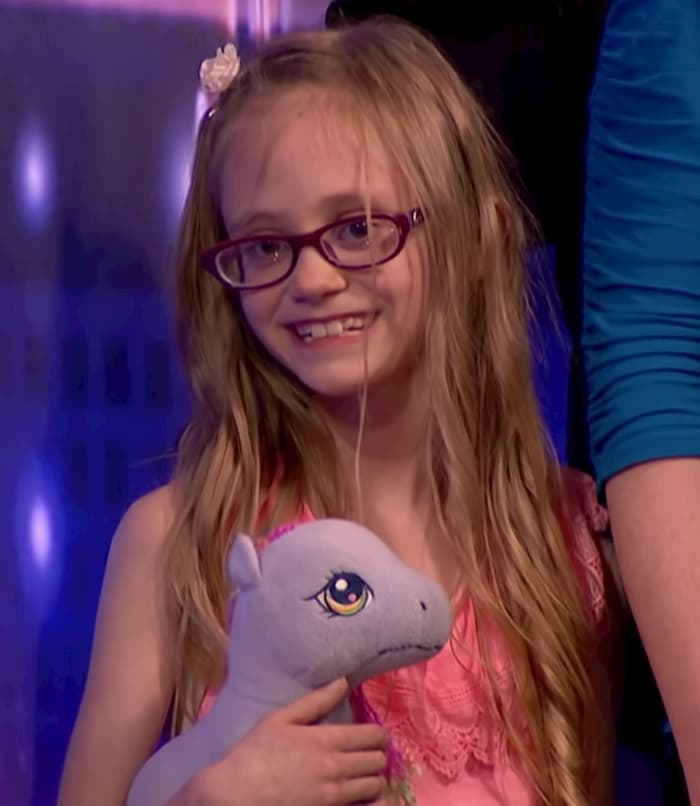 Kenadi began to using powerfully: "Daddy always tells me to follow your dreams/ He says I can go far if I don't care what people think/And if I want to be a star the key is working hard/Yeah, that is how you become your daddy's country sweetheart."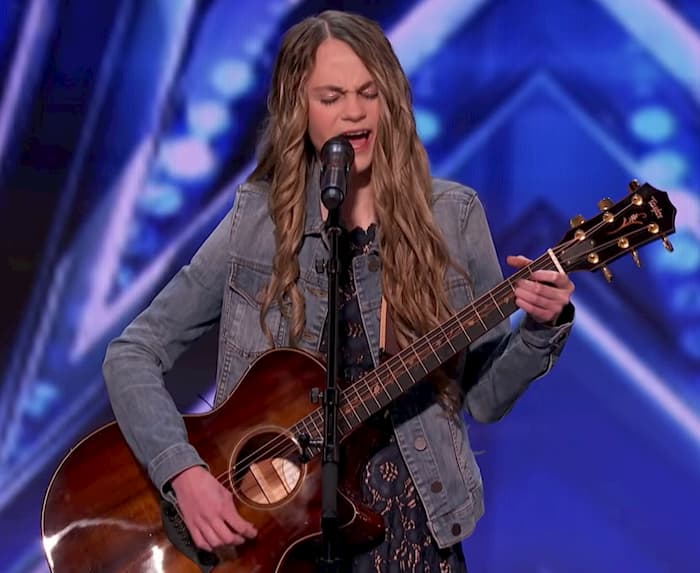 She earned a standing ovation from the judges for her performance. "Well you're a little firecracker, aren't you?" Cowell said.
"You kind of transform from who you are right now when you're talking to us to when you start playing," Mandel added. "This is just the beginning for you. I promise you, your future is already set in stone from this moment."
Vergara said she loved Kenadi's country look and style, and admired the fact that the young singer is already writing her own songs. Cowell called her "authentic," and said he was surprised her family was from Utah.
All four judges gave Kenadi a "yes," sending her to the next round. Kenadi fulfilled her sister's desire to see her on the AGT stage before her vision was gone with a brilliant stellar performance.