Sergeant Shawn Anderson and Sergeant El of the Indianapolis Metropolitan Police Department rescue, Kason Thomas, a five-month-old boy who was kidnapped by a woman. The search and eventual rescue of the child has been described as a Christmas miracle.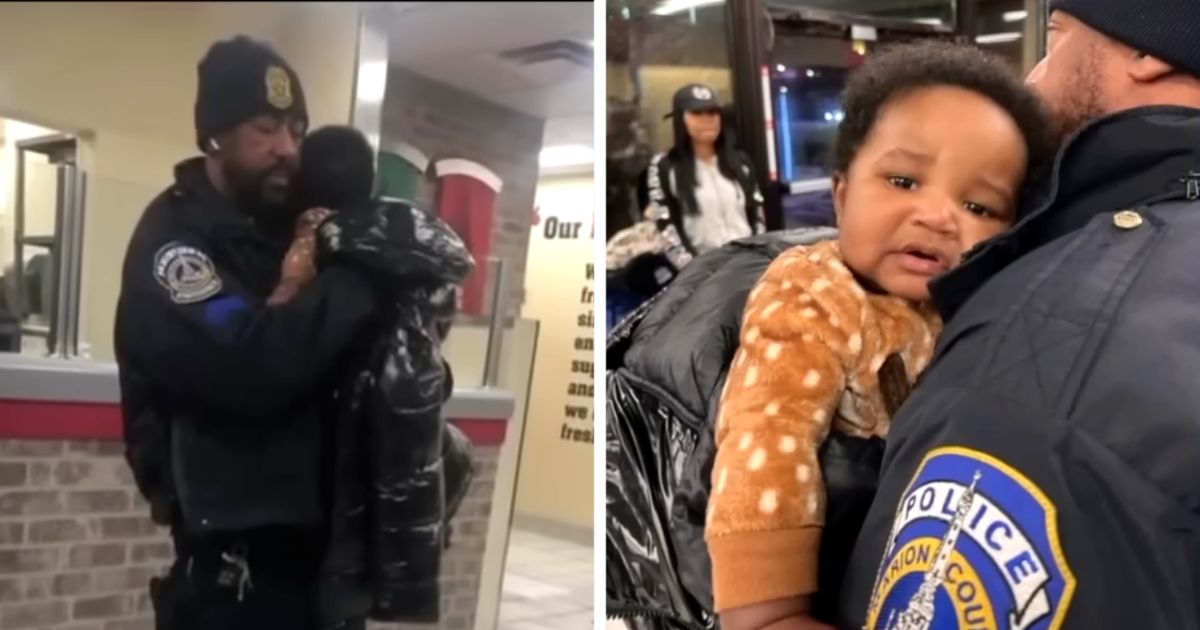 Baby Kason who was kidnapped a week ago was found alive, abandoned outside a pizza shop in a stolen car, and reunited with family just days before Christmas. For officers, Anderson and El, who found the boy and carried him to safety, it was a moment they would never forget.
"First thing that went through my mind was, thank God, we found baby Kason. We found him alive and well", Officer Anderson says. He held Kason up and made sure he was feeling comfortable.
Kason had been kidnapped with his twin while their mother was inside a Donatos pizza restaurant in Columbus. Kason's twin brother was found abandoned in a car wrapped in a quilt just outside of Dayton International airport. It had been a rollercoaster ride of emotions for the family when the search and rescue of the twins grabbed the attention of the entire nation, earlier last week.
The woman accused of kidnapping the babies has been arrested with various charges, from her earlier past records.
As for the family, it was such a relief when the twins were finally found alive. ' I feel happy, I'm elated. I am excited. I can't wait to see my grandson", Lafonda Thomas shared.
We share the joy together with the family as they were reunited with the twins and appreciate the hardworking policemen who rescued the boys. We sure do hope the family had a wonderful Christmas.