Children can teach us adults many things including how to be more accepting of others and help people without expecting anything in return.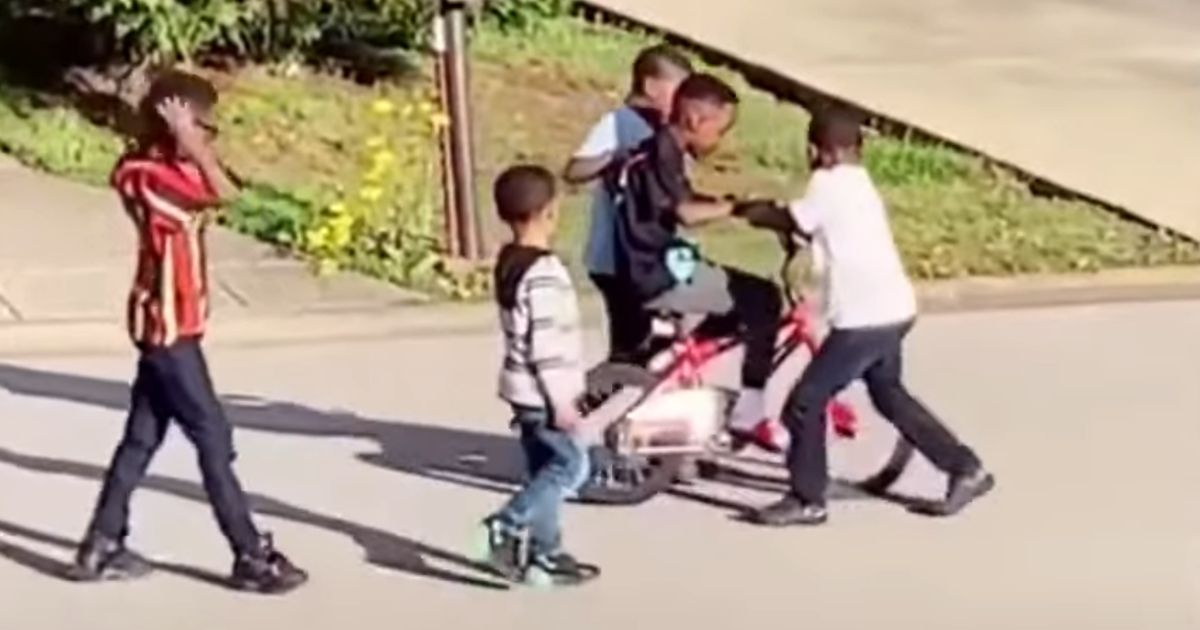 A mother shared a video of a group of children in the neighborhood who were helping her son to learn how to ride a bike. The heartwarming footage shows us the importance of having helpful friends in life.
Tambria Currie uploaded the video on social media where her son Mykel wanted to learn to ride a bike and asked her to help him out.
So when she told him she'd help him when she had time on her hands, he had other ideas because he wanted to learn immediately.
Mykel immediately went to his friends in the neighborhood and they all came together to help him balance on the bike and start pedaling.
Footage shows two boys holding him to help him keep balance while the others are around him to support him as he rides his bike down the street.
When Tambria saw those sweet children shower kindness like confetti on her son it moved her so much that she wanted to capture it on camera and share it with everyone around her.
She shared the footage with a caption:
"Mykel: Mommy, my friend, can ride a bike with no training wheels.
Me: Ima teach you one day.
"My boy said forget that… Ima learn today. He went and asked for help and those babies helped with no problem. Didn't tease my baby or nothing. We can learn something from this generation. It's okay to ask for help. And it's definitely okay to help each other, encourage each other, and love each other."
Children are not born kind or good but it is up to us parents to teach them the word of God that will shape them to be godly children.
Proverbs 23:24 "The father of a righteous child who is wise and walks in the Lord rejoices and has great joy."