In a world often shrouded in darkness and uncertainty, Christian music has long served as a beacon of hope and an affirmation of faith for countless individuals. Today, we turn our attention to the melodic expressions of Daniel Jang, a violinist who recently unveiled a stunning rendition of Hillsong Worship's 'King of Kings.' His instrumental cover not only uplifts the soul but also reinforces the profound messages of faith and redemption in the song.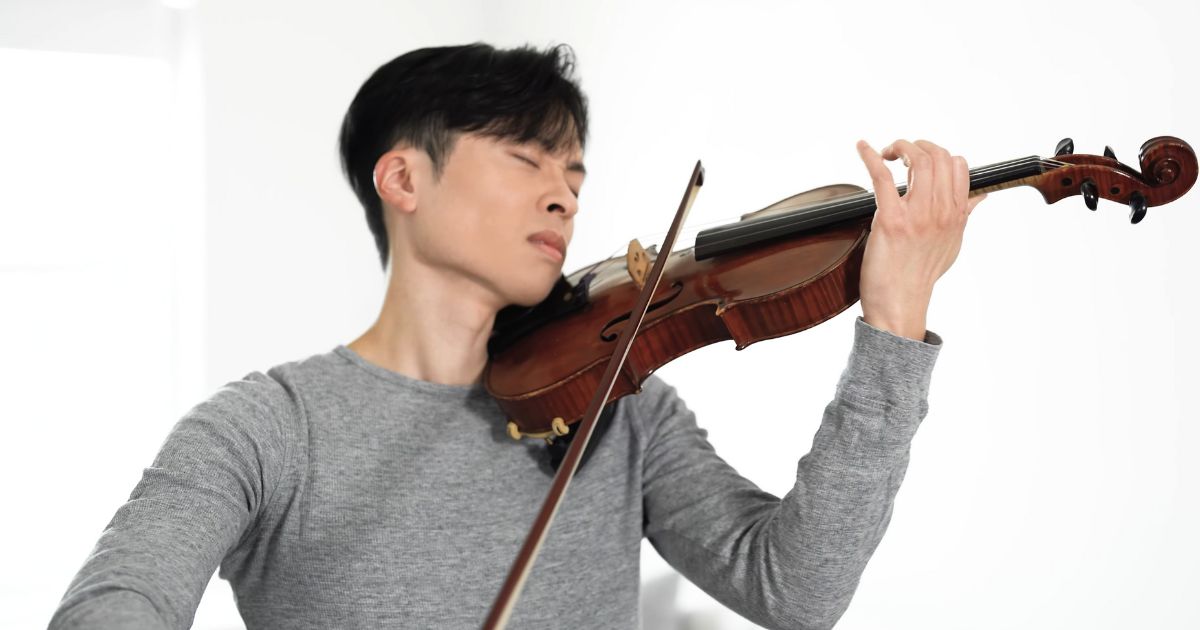 Brought into existence during times "in the darkness," when humanity was "waiting without hope without light," 'King of Kings' beautifully encapsulates the merciful arrival of God's Word on Earth. In the most humble of circumstances, "from a throne of endless glory to a cradle in the dirt," the divine took form to fulfill ancient promises.
Jang's violin cover resonates with this message of enduring hope. His notes seemingly ascend to the heavens, singing out, "Praise the Father, Praise the Son, Praise the Spirit three in one. God of glory, Majesty, Praise forever to the King of Kings." This chorus becomes an uplifting anthem of faith, reverberating in the heart of the listener.
But it's not just the praise that resonates in the song; the redemption story told within its lyrics is equally poignant. When humanity was lost, the Kingdom came not just to reveal itself but "to reconcile the lost," to bring about redemption on a cosmic scale. Even in His suffering, Jesus Christ looked "to the other side," aware that His death would herald our salvation. Jang's violin echoes these powerful verses, his strings crying out the message of sacrifice and redemption.
The song moves from the trials and tribulations of Christ to the triumphant morning of His resurrection. The day "all of heaven held its breath" until the stone sealing His tomb "was moved for good, for the Lamb had conquered death." Jang's violin evokes this momentous day, the notes resonating with the triumph over death and the awe of the angels witnessing the resurrection.
The finale of the song acknowledges the unyielding power of the Gospel, which "shall not kneel, shall not faint." And through the freedom gifted by Christ, we find our liberation. The concluding lines – "For the love of Jesus Christ, who has resurrected me" – leave a resounding echo of the greatest story of love, sacrifice, and redemption.
In capturing the spirit of 'King of Kings' through his violin, Daniel Jang invites us to pause, listen, and reflect on the extraordinary journey of faith and redemption. It is a melody that reminds us, amid the noise and chaos of life, of the enduring love of Jesus Christ and the eternal glory of the Kingdom. The song echoes a divine truth: even in the darkness, we are never without hope, without light. As Jang's violin sings out, may we too find the courage to praise forever the King of Kings.
WATCH: 'King of Kings' Violin Cover by Daniel Jang