A kitten thrown out car window in Virginia found an unexpected hero in Police Officer Timothy Rugg.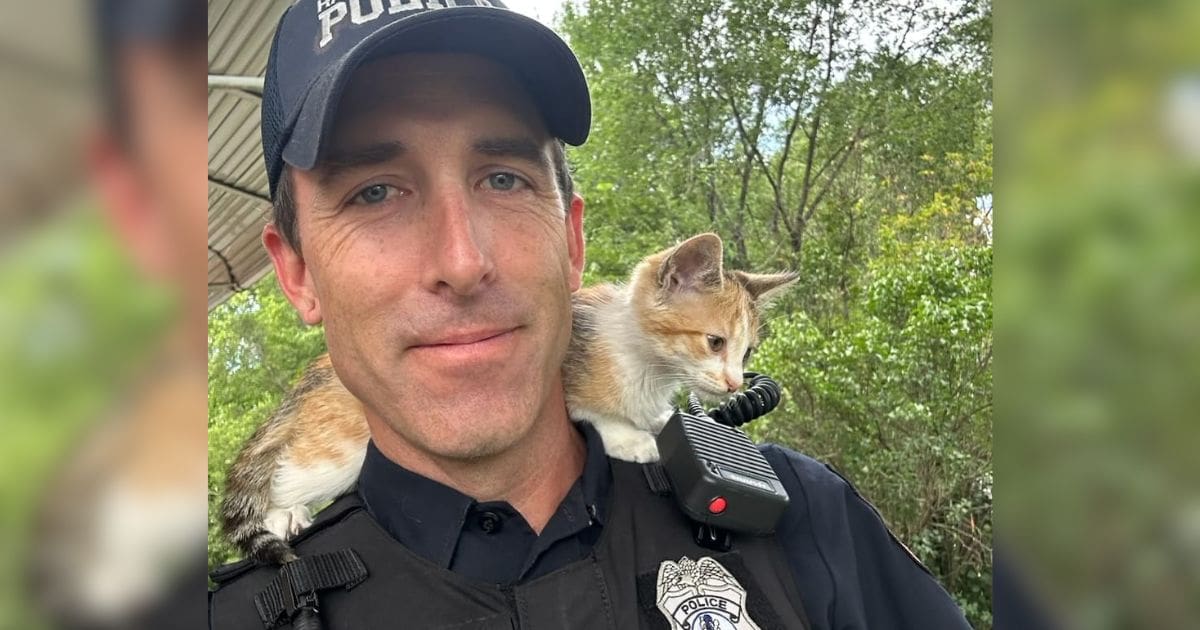 Officer Rugg was called to a scene where a kitten was thrown out of a car. He found the scared kitten, named Penny-Furthing, hiding under a couch. The kitten quickly warmed up to him.
"She was super scared, but when I picked her up, she just climbed right up to my shoulder… started purring and just wouldn't let go," said Officer Timothy Rugg.
Rugg took the kitten to the local animal shelter. Even though the shelter was full, they checked Penny and found she was healthy except for pink eye. Rugg decided to foster Penny and brought her home on his wife's birthday.
After a three-week trial, Rugg and his wife decided to adopt Penny. The once shy kitten is now playful and loves cuddling, scratching, and playing with water.
Rugg is thrilled to adopt Penny and calls her his "hero". He encourages others to adopt animals and says the process is simple.
"The righteous care for the needs of their animals, but the kindest acts of the wicked are cruel." Proverbs 12:10