A non-speaking autistic student who became a college valedictorian is using her speech to motivate fellow graduates to use the power of their voices.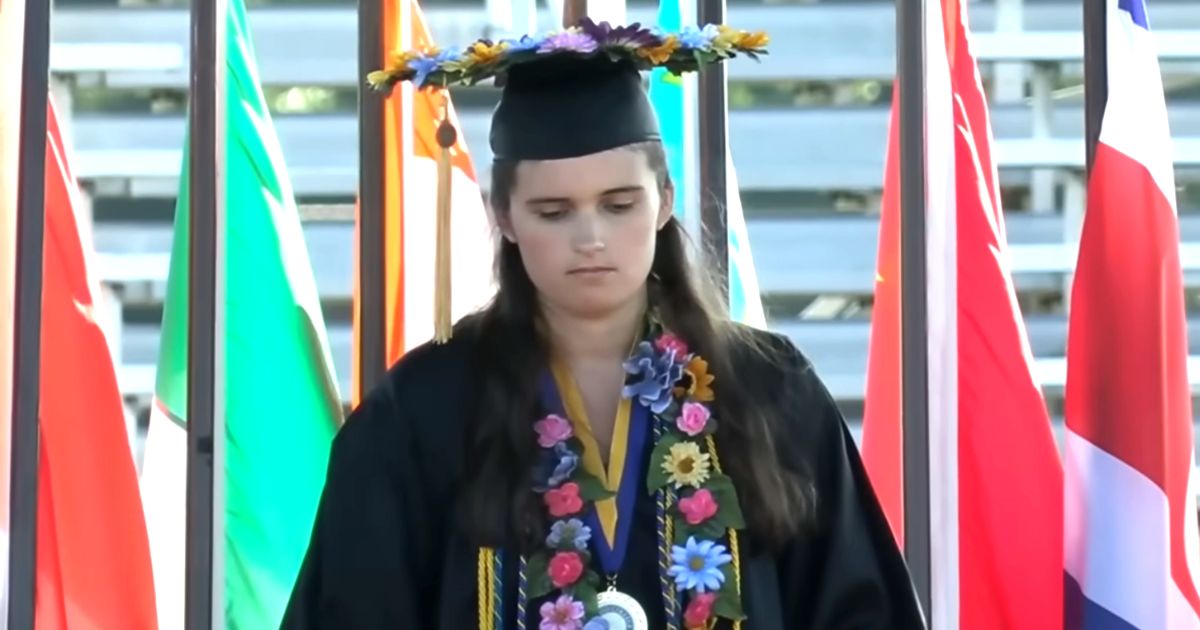 The new graduate who stopped speaking from the age of 15 months because of autism spoke some powerful words during her commencement speech on May 8.
Elizabeth Bonker inspired graduating students at Rollins College telling them, "God gave you a voice. Use it." She spoke, "And no, the irony of a non-speaking autistic encouraging you to use your voice is not lost on me. Because if you can see the worth in me, then you can see the worth in everyone you meet."
Yes, God has given each of us a voice to use in many ways, to champion causes, comfort the suffering, spread the gospel, and point people to Jesus. Let us add value to our voices and not just be making noise.
She was chosen to deliver the speech to 529 graduating students by all four fellow valedictorians, she delivered the speech through a text-to-speech computer program. She's been using typing to communicate after she stopped speaking due to autism.
Stirring up the passion in graduating students, she said, "Personally, I have struggled my whole life with not being heard or accepted," Bonker said. "A story on the front page of our local newspaper reported how the principal at my high school told a staff member, 'The retard can't be valedictorian.'"
Filled with optimism, she said, "Yet today, here I stand. Each day, I choose to celebrate small victories, and today, I am celebrating a big victory with all of you." Bonker graduated with a degree in social innovation and founded her own nonprofit Communication 4 ALL.
Her non-profit organization's website says it aims to "ensure that non-speakers with autism have access to the communication and education essential to living meaningful lives."
2 Timothy 4:2. "preach the word; be ready in season and out of season; reprove, rebuke, and exhort, with complete patience and teaching."