An Indiana girl is recovering from the deadly flesh eating bacteria she contracted and is walking again. The 12-year-old girl was wading in the ocean while on holiday with her parents when she contracted it.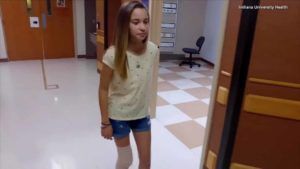 After their arrival back home from vacation, Kylei Parker immediately guessed something was wrong, when her leg hurt and she had a fever. Her mother took her to the doctor after she had a fever of 104.5 degrees. She was directed to the hospital by the physician, and was diagnosed with necrotizing fasciitis, a flesh-eating disease which could have killed her.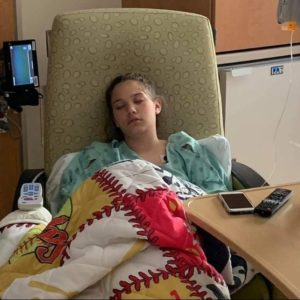 "They were taking her into emergency surgery, trying to remove the infection from her leg," mom Michelle Brown said, they were told that the waterborne disease entered her blood from a scrape from a stubbed toe. After coming to the Indiana University Health hospital, she is walking on her own, and is on the road to recovery.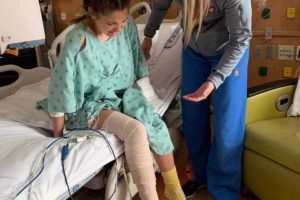 Her mom said she was recovering well contrary to everybody's expectation, they are yet to start therapy and she has already started walking at home, made huge progress. She also warned people that things like these could occur at routine family vacations.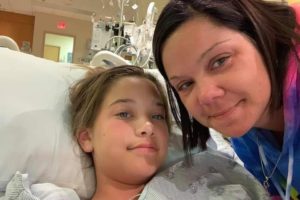 Mrs Brown said, "We're just trying to help raise awareness because it has been such a huge impact. It can be life or death. We're just trying to help raise awareness of that," she said.