The Leslie Lopez weather report show was interrupted when the newscaster's baby boy crawled into the shot and wanted to spend time with mommy!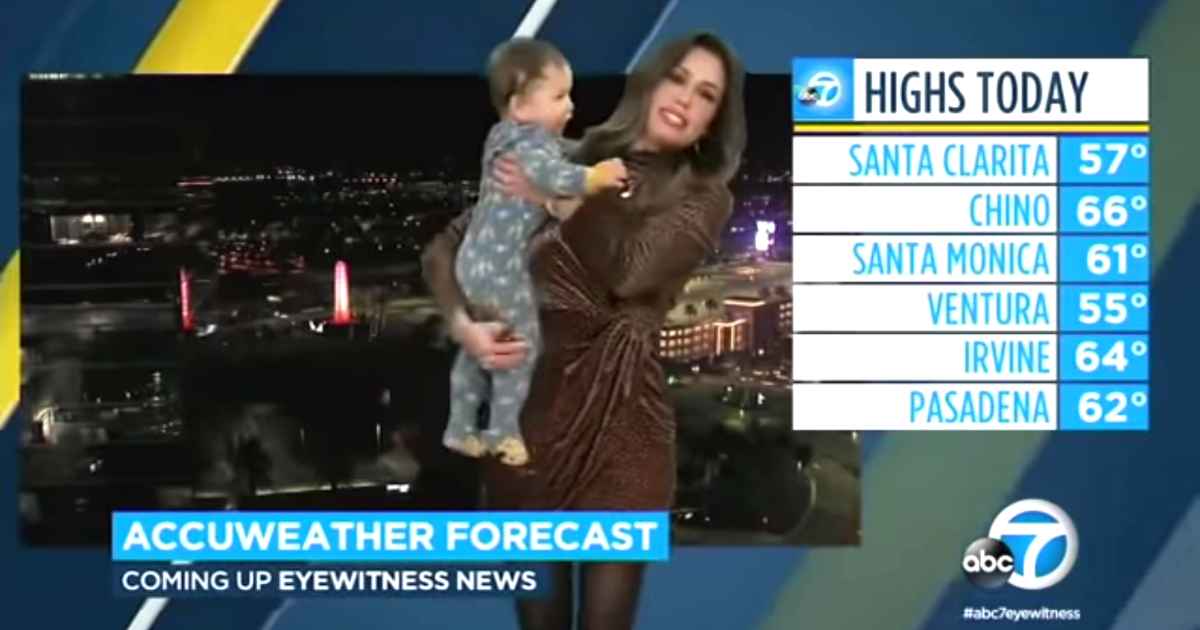 As many people are working remotely due to the pandemic, Leslie Lopez was delivering her weather report for ABC7 in Los Angeles from home when her cute 10-month-old son, Nolan, crawled onto the scene.
Leslie Lopez was informing the audience about a storm headed toward Southern California when the little guy disrupted the show wanting mama to hold him!
Leslie didn't look frazzled by it but continued the show laughing and picking up her baby son without missing a beat. "He walks now guys," she joked, "so I've lost all control."
Watch: Baby Boy Interrupts The Leslie Lopez Weather Report
After Lopez's son crashed her weather report, it set off a stream of reactions from viewers and got her loads of positive remarks from people everywhere on social media. She even received shout outs from celebrities, like esteemed news anchor Dan Rather.
Sometimes working from home means unexpected cameos. A tip of the Stetson to this pro, @abc7leslielopez, and her "assistant" for the heart-warming weather forecast. https://t.co/v3B9QRPUQY

— Dan Rather (@DanRather) January 28, 2021
"Sometimes working from home means unexpected cameos," Dan Rather tweeted. He thanked Leslie Lopez and her "assistant" for giving such a "heartwarming weather forecast."