A little girl's prayers were answered when she got the best gift ever for her birthday- her dad.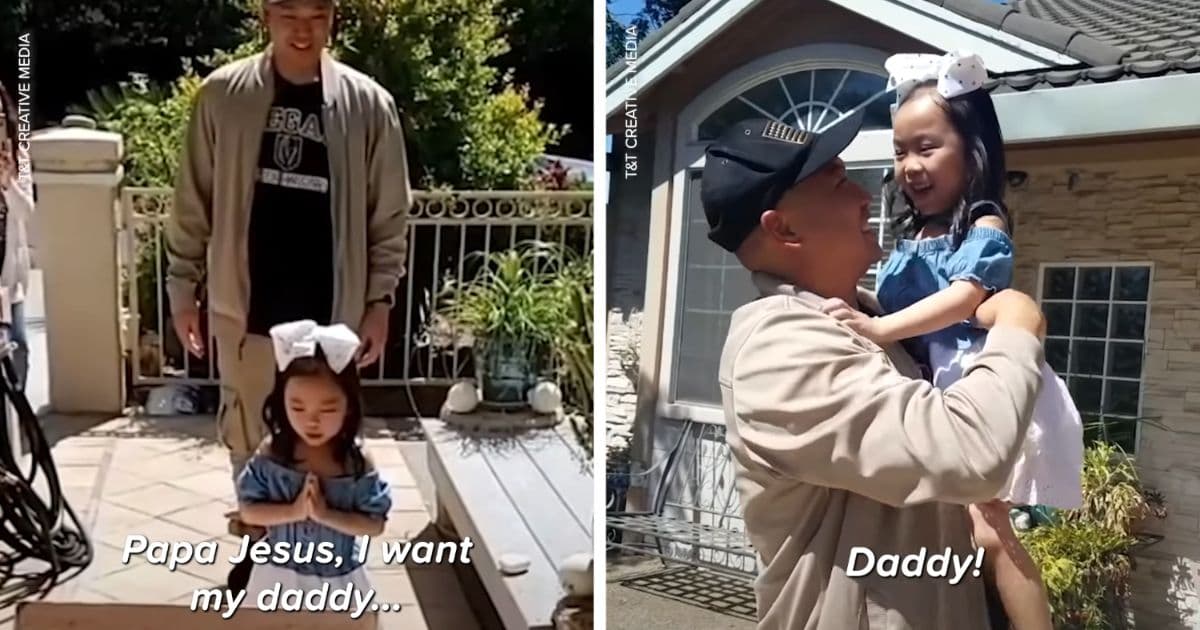 The video shows the little girl eagerly waiting for her military dad to return back and spend her birthday with him.
Aubrey first received a package on her birthday with the card mentioning it was from Daddy Eric.
Her daddy had arranged a special package for her on her birthday. Aubrey is very excited to open the large box and tears open the paper very carefully. Inside the box was a small gift with a note saying, "Happy birthday I love you."
But the little girl is still not satisfied and looks away as her mom asks her, " What do you want for your birthday?" She replies "Daddy."
She turns away from the box and looks shattered as her mother asks her again, "What do you want as a gift?" And added, "You want daddy as a gift?"
Then she tells her to close her eyes and say her daddy's name and pray to Papa Jesus to send her daddy as a gift for her birthday.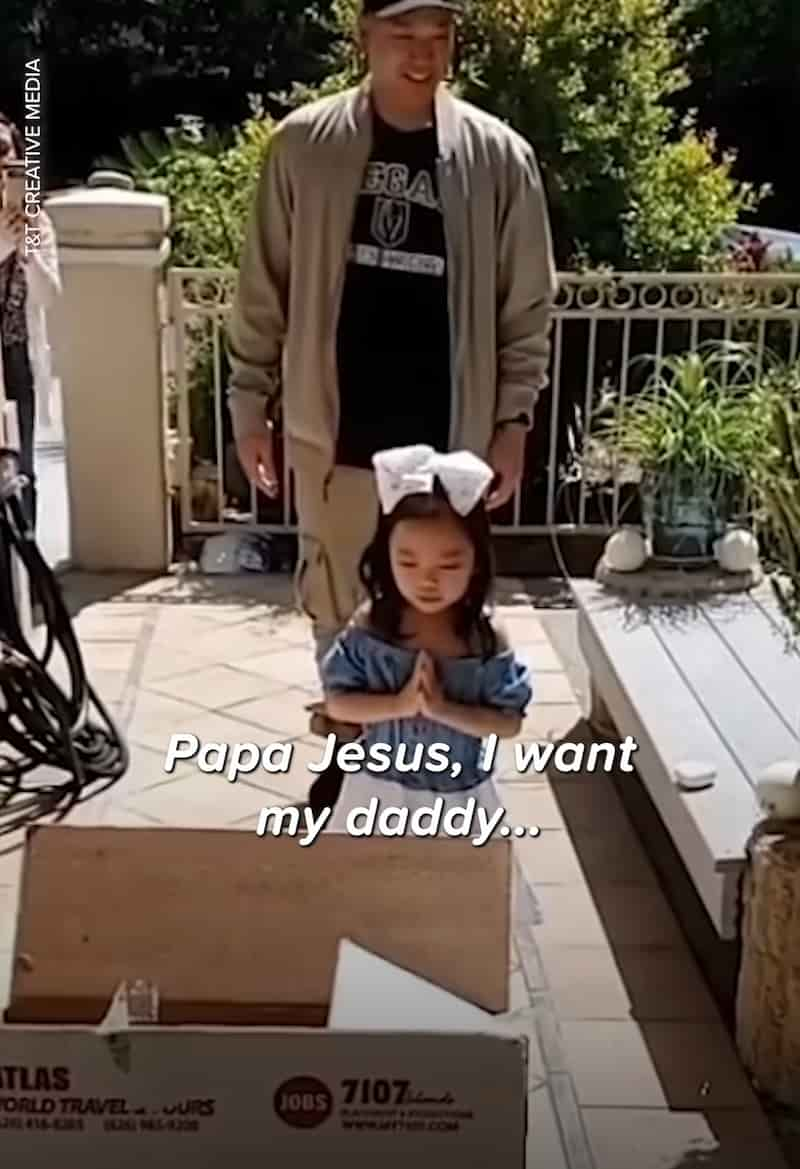 Another woman who was recording a video also tells her to close her eyes and pray to God to send her daddy.
The little girl prays so hard to God, she prays, "Papa Jesus, I want my daddy, and I want him coming here, and I love him. He is the best daddy ever."
Aubrey's dad is deployed in the middle east and has just returned home in time for her birthday.
As she's praying her dad sneaks up on her and stands right behind her and when she is told to turn around and hug mommy, she does so and sees her dad.
Aubrey breaks into a huge smile as her daddy wipes away the tears and both of them reunite after some time apart.
This is such a wholesome video to watch amid all the negativity that is there on social media. We just love military videos because they capture the emotions of people so beautifully.