Two-year-old darling girl Ariana Allen, tried her prowess at singing at her church and blew them all away.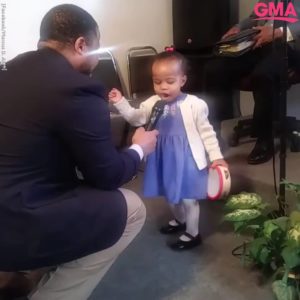 The little one was captured singing 'Jesus loves Me' at her church service, and the video was shared on social media audiences.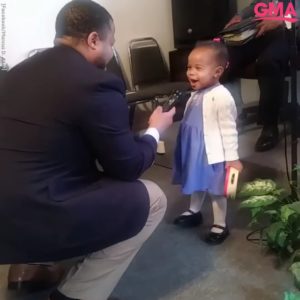 Ariana Allen is an awesome singer and we can't get enough of the way she sang at the end of the video. God bless this baby girl and may she do wonders for Him.