Luke Bryan, a famous Country singer, is now not only known for his hit songs and awards but also his good heart. He recently helped a stranded single mom change her car's flat tire.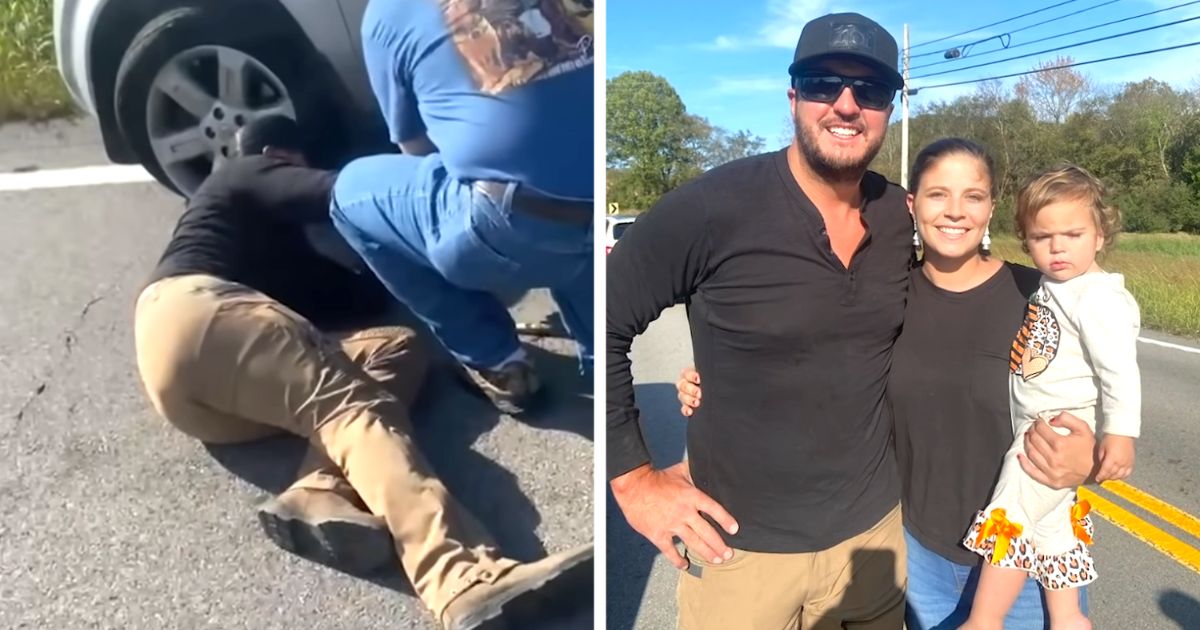 Courtney Potts, a single mom with two young kids, was stranded at a dangerous curve in Columbia, Tennessee. Her car's tire blew up while she's on her way to her mother's house. On top of that, her two young kids were also with her that day. This young mom and her children were in a very perilous spot, other vehicles could hit them anytime after they make unexpected turns at the dangerous curve.
She called her stepdad for help but she was not expecting that someone else will step in to rescue them. Potts stepped outside of the car in an attempt to change the flat tire. She then noticed a gray truck stop by and saw a man in a black shirt walking toward her. This woman was surprised to see Luke Bryan all ready to help. Potts said, "I got out and did a double-take and as soon as I heard his voice, I didn't even have time to be in shock because he's like, 'Look, we really need to get you out of this road because I almost hit you.'"
Bryan didn't mind being inconvenienced by this unexpected event. He immediately dove into her car trunk to look for tools and the spare tire. Unfortunately, her jack was not up for the job. What he did next was even more surprising. He went to his truck and retrieved his tools. "He literally just got down and started changing a tire", this thankful woman narrated. While he was changing the flat tire, another good-hearted fellow pulled over to help this young mom.
I could not just imagine what Potts was thinking at that time because she's not just someone Bryan randomly helped. Courtney Potts is a fan of the country music singer turned lifesaver. She probably could not believe that a superstar was within arm's reach helping her.
This grateful fan was able to capture the unforgettable moment. The short video was uploaded on her TikTok account and had 4 million views in just a couple of days. "Thank you again @lukebryan I cannot thank you enough for helping me and my kids! It really made our day so much better!" Courtney wrote in the caption.
Bryan was with his two sons, Tate and Bo that day. They were about to go hunting when they stopped by Potts and her kids. He wanted to give his kids first-hand lessons on changing tires but decided to not let them get out of the vehicle because the area they're in was quite dangerous. Tate and Bo did not learn to change tires that day but for sure, they learned an even more important lesson.
Seeing their famous yet, helpful dad change a tire for a helpless single mom speaks volumes. They say that more is caught than taught. This is a pretty good lesson about manhood-using a man's strength to help and protect women and the needy. One can say that Luke Bryan is not just an "American Idol", but with the kindness he showed, he can be dubbed as "Tate and Bo's Idol". A lot of fans, followers look up to Bryan but it's more important that these two young men have a great father to look up to.
"Start children off on the way they should go, and even when they are old they will not turn from it." Proverbs 22:6