There's no certain age to start doing acts of kindness. This was proved true when a young college football player and NFL prospect displayed a kind heart to a pregnant homeless woman.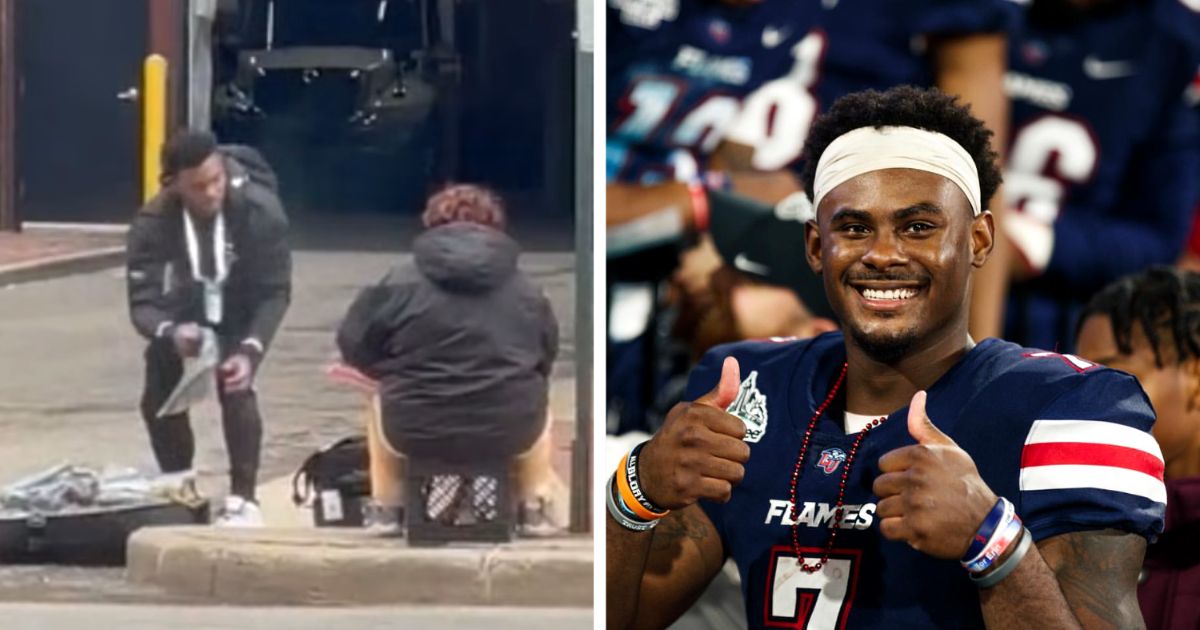 Malik Willis is only 22-years-old but is showing everyone that apart from being a talented quarterback from Liberty Flames, he is a person with a good heart. He was photographed by someone unknown to him while he was giving away shirts to the needy woman that he had just received as a gift from sportswear brand Nike.
The young man who was in Indianapolis, Indiana to compete for the 2022 NFL scouting combine, was just leaving an event held by Nike where he'd received a suitcase full of the brand's clothing. He could have kept the whole thing for himself but was moved when he saw the homeless woman and her son on the sidewalk and didn't think a moment before opening the suitcase and giving her some shirts. He was caught on camera by a bystander who filmed the entire incident unknown to him.
The video is inspiring thousands after being uploaded on Twitter by user Ryan Lacey, who filmed Willis with the wide-opened suitcase digging in to find clothing for the woman. Our young people can learn so much from Malik who instead of keeping the goodies for himself preferred to dash it out to the pregnant woman and her son. He gave them several items of clothing including a backpack. The video is full of kindness and has got over 3.1 million views on Twitter.
Watch: College Football QB Helps Homeless Pregnant Woman
Was having lunch yesterday and saw one of the Combine guys helping out someone on some hard times…@malikwillis being great even when nobody is watching. How can you not be a fan of this guy? pic.twitter.com/BmFzUM66NU

— Ryan Lacey (@rlacey23) March 3, 2022
People reacted to the video praising Mailk Willis for his good act and Rex Chapman said, 'Someone raised this young man the right way.'
Explaining to the NFL Network broadcast when asked why he did what he did, Willis said, 'I walked past her on the way to the Nike suite and I chopped it up with them and I walked out with a suitcase and whatnot,' he said.
The young man just couldn't walk past the woman without helping her because he felt like he had to help her. He said he was able to do it because he was in a where 'I'm not worried about much of anything except getting better.' He said he felt really bad because he saw that she was pregnant and had a son and was homeless. He felt he didn't have money, but he could give away some shirts.