A young girl was living her dream when her idol Hugh Jackman recently sang 'Happy Birthday' to her.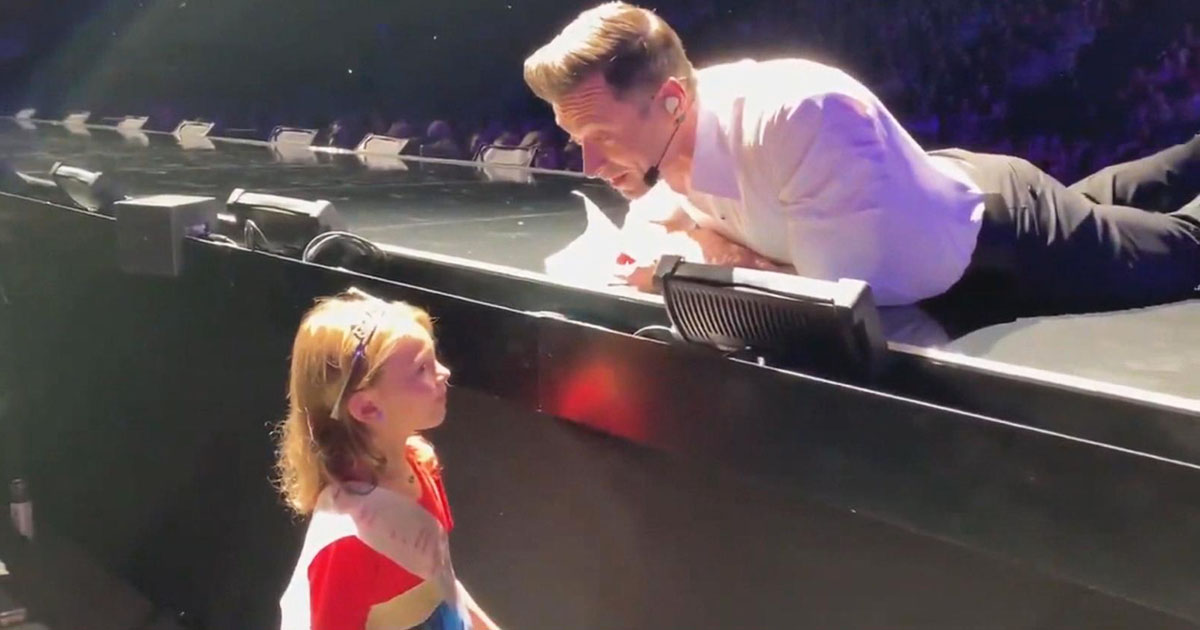 Hugh Jackman is an award winning actor and singer, and is best known for playing Wolverine in the X-Men film series. Jackman has acted in various genres of films and won a Grammy award for musical The Greatest Showman and won his first Academy Award nomination for Best Actor for his work in Les Misérables.
Hugh has fans all over the world, and one particular 7-year-old girl Mia traveled from Florida to Denver just to see him in concert. She was at the concert with a sign saying 'Its my birthday, can you sing Happy Birthday to me,' her mom said she never thought her daughter's dream would come true.
But it did, and Hugh sang a beautiful rendition of 'Happy Birthday' to his little fan, Mia who was completely blown away by her idol's act of kindness for her. Her mother shared a note on social media to Jackman, saying 'you showed her that dreams come true.'
Mia is such a big fan of Hugh Jackman that she has seen his 'The Greatest Showman' eight times already and has even had a greatest showman themed birthday party. This story just proves that you should never stop dreaming, because you never know when your dream comes true.
Watch Hugh Jackman singing 'Happy Birthday' for young fan.