When asked about his broken collarbone in week one, NFL Quarterback Nick Foles used that opportunity to give glory to God.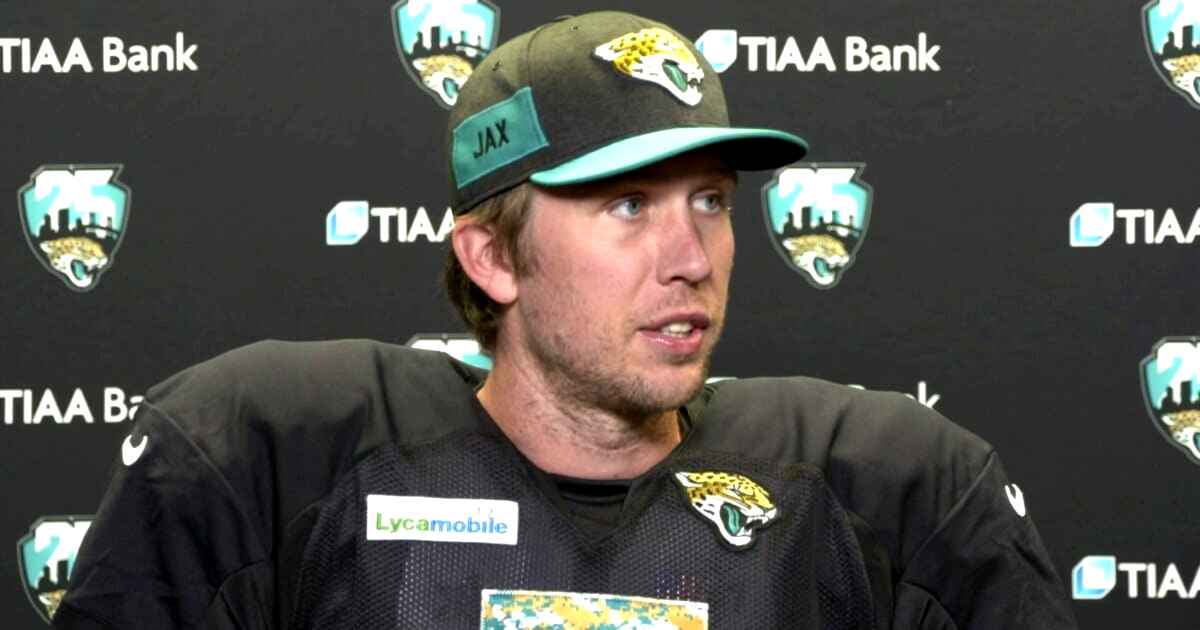 It was not what Foles or any player would have wanted especially before the start of the first season as a Jacksonville Jaguar, but he said that he didn't want to lose his joy because of it.
Foles had just signed a four-year contract worth $88 million in the offseason, and moved out of the shadow of Carson Wentz in Philadelphia to a team where he have a full-time starter, but found himself in the same situation as before where he had to watch from the sidelines as another quarterback had success.
Gardner Minshew, exploded onto the scene when he replaced Foles, averaging over 250 yards passing without throwing a single interception in his first four starts. It seemed that Minshew's awesome performance would cement his place in the team and Foles would be kept out, but as in the case of Quarterbacks, Minshew's completion percentage slipped and turnovers became more frequent.
Jaguars coach, Doug Marrone announced that Foles would return as starter for the team's Week 11 game against the Indianapolis Colts on Sunday at Lucas Oil Stadium. And at a news conference, Foles was asked how it felt to be sidelined for the first part of the season. He said, "Right when I felt this thing breaking," of his injury, "I was going into the locker room, I just realized, 'God, this wasn't exactly what I was thinking when I came to Jacksonville.' … But at the end of the day, I said, 'God, if this is the journey you want me to go on, I'm going to glorify you in every action, good or bad.'"
"I still could have joy in an injury," he continued. "People hear that and say, 'That's crazy,' but it's like when you believe in Jesus and you go out there and you play, that changes your heart."
He compared the injury to his 2018 Super Bowl win with the Philadelphia Eagles. "Just like when I hoisted the Lombardi Trophy, the reason I'm smiling is my faith is in Christ," he said. "In that moment, I realized I didn't need that trophy to define who I was because I was already in Christ."
Foles said the injury hasn't stopped him from carrying out his purpose in life. "My purpose isn't football, it's impacting people," he said. "My ministry happens to be the locker room, and I've been able still to get to know people, get to know these guys through an injury."
He was able to point out some positives that came out from the collarbone injury. "[Not playing] is difficult from a fleshly perspective," Foles said, "but from a spiritual perspective, for my heart, I've been able to grow as a human being to where I feel like I'm at a better situation here as a person than I was before because of the trial I just went under."
No matter what the outcome of Foley's match on Sunday, one thing is clear: he knows who he is in Christ and that his purpose is not football but to stand for God in all situations.