As people in the thousands were waiting on a highway in the South Lake Tahoe area, the sound of someone playing the violin flooded the whole atmosphere.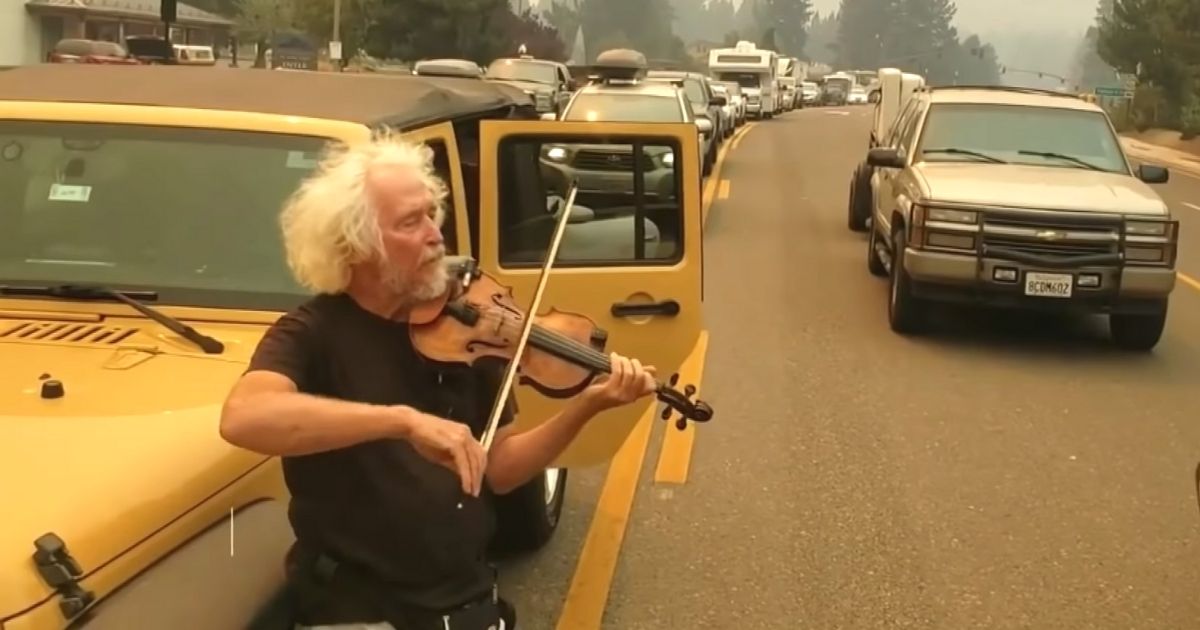 Mel Smothers started playing his violin in the middle of traffic for residents fleeing the wildfires in an effort to calm them.
Smothers is a retired forest ranger and took up his instrument when he found the flames moving closer to where he was. With white hair and a fanny pack, he played a comforting tune to bring peace all about him.
The video also shows firefighters working amid the flames, they are real heroes as they continue working even as it seems the inferno has surrounded them on all sides.
The fires have destroyed the Sierra Nevadas and have engulfed resorts around Lake Tahoe. More than 50,000 people have been evacuated from the area that borders California and Nevada.
Some of the most beautiful homes can be seen engulfed in flames, and mitigation processes were put into place to save others. Professional photographer Josh Edelson who is based in San Francisco describes the fire as "insane."
He shoots a few pictures of the devastation, and moves out quickly as flames and smoke near where he is, he too owns property there and tries to spray it down with water hoping that it will not be burned down by the fires.
A lone bear can be seen running down the street searching for a place of respite from the flames, nowadays floods, hurricanes, tornadoes, and forest fires are happening so frequently all around us, the Lord told us in Matthew 24 that when these things happen we will know it is the end.
Mel knew what to do to uplift others who were feeling everything was lost in these fires. What a beautiful and thoughtful gesture by Mel to play the violin and soothe others when fear and danger were lurking around him.