Lisa Marshall may not know what the future holds for her but she is doubly sure that her husband is her "soulmate."
The Connecticut native has been taking care of her husband, Peter Marshall, ever since he was diagnosed with early Alzheimer's in 2018.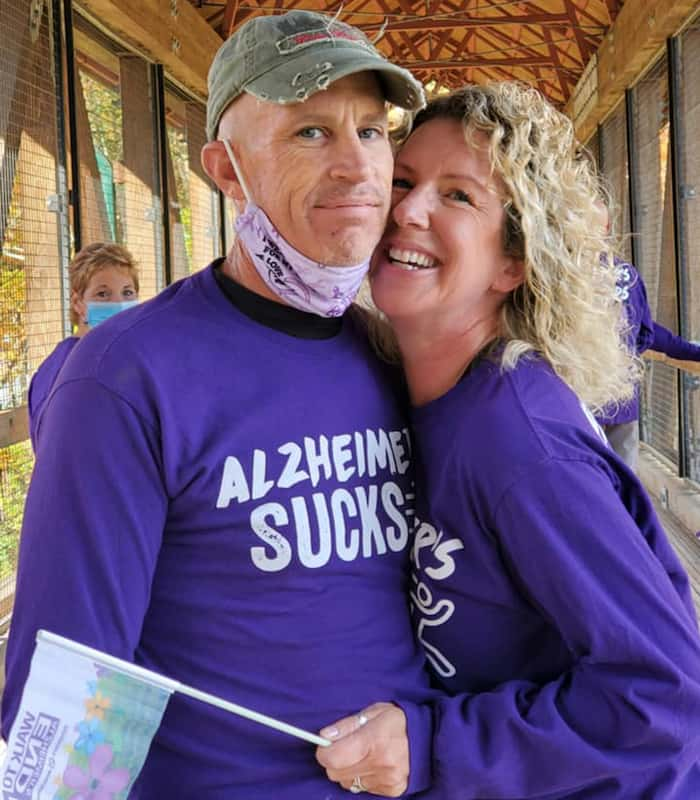 The 54-year-old said, "I didn't know anything about Alzheimer's," after Peter was diagnosed at just 53 years old. "It was something you get when you're 80. I was ignorant about it. I didn't know anything at all. I knew cognitively he was slipping quick, but I was in denial."
She began documenting their journey on the Facebook page, Oh Hello Alzheimer's. "GOOD MORNING! This disease is unpredictable, but one thing is certain, there is something I can count on no matter…"
"Every morning when I open my eyes, I see a vision similar to this one, just 3 feet away from my face," Lisa wrote in a recent post on the page, which included a picture of Peter sitting on the floor beside her bed. "My beloved soulmate sitting quietly on the floor of my makeshift office bedroom. Peter, waiting ever so patiently for my eyes to open."
The couple who have been married for 12 years, have been through thick and thin and endured it due to the strength of their bond.
Last year when Peter and Lisa were sitting on a couch and watching a wedding scene on television, Peter popped the question to her and asked her to marry him, forgetting they were married years ago.
"I said, 'Do what?' And he pointed to the TV, to the scene of this wedding and I said, 'Do you want to get married?' "He said yes and looked very happy," Lisa said. "He doesn't know that I'm his wife. I'm just his favorite person."
Lisa loved the idea of getting married again with Peter, and on April 26, the couple renewed their vows in front of friends and family. "There wasn't a dry eye, and I was over the moon," Lisa said. "I hadn't seen Peter that happy in a long time."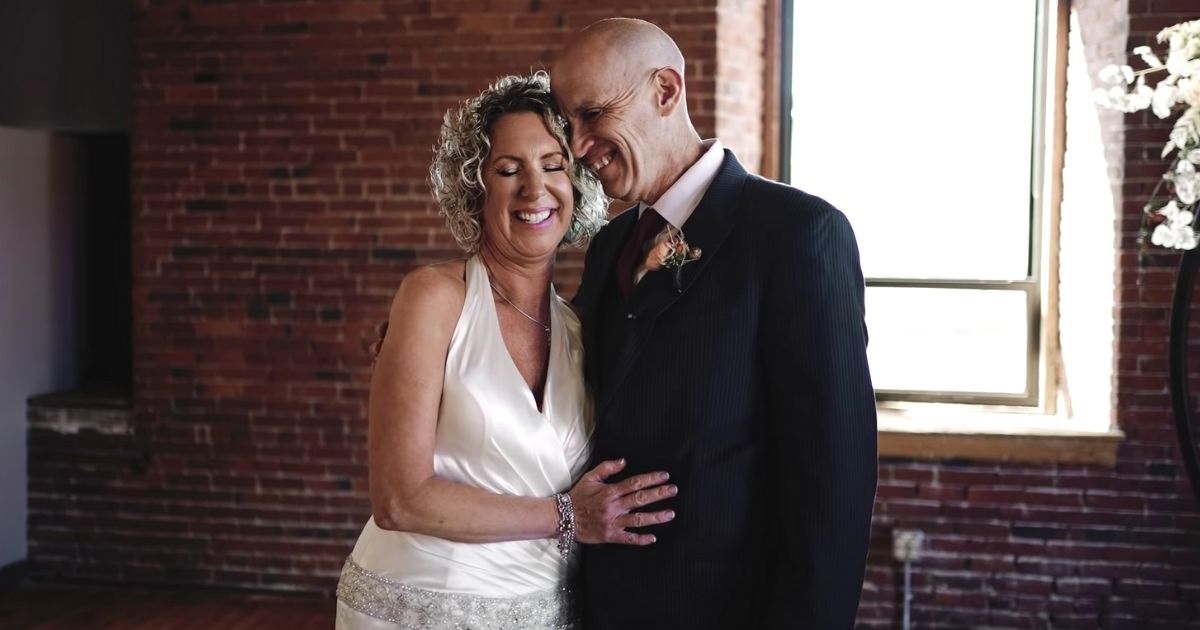 Lisa's daughter, Sarah Brehant owns a wedding planning business and helped host the event. She knew how important the moment would be for her stepfather, Peter. "I knew that my stepdad, who I am very close with, was there through some of the toughest times of my life," Brehant said. "He means so much to me, and my mom is my best friend, so I was proud to be able to take on such an important role."
"I just want to be open and honest and tell people what we're experiencing, because you might too," Lisa said about why she was sharing her journey with Peter on social media. "I'd rather know it and be prepared. That's my whole mission, too."
No matter what happens, if Peter stays at home or moves into a memory care facility, they will always be united, "We will be together until the end," Lisa said. "Nothing can take us apart. Nothing."