In a heartwarming display of sportsmanship, the Toronto Maple Leafs fans came to the help of their American counterparts during a recent game against the Buffalo Sabres.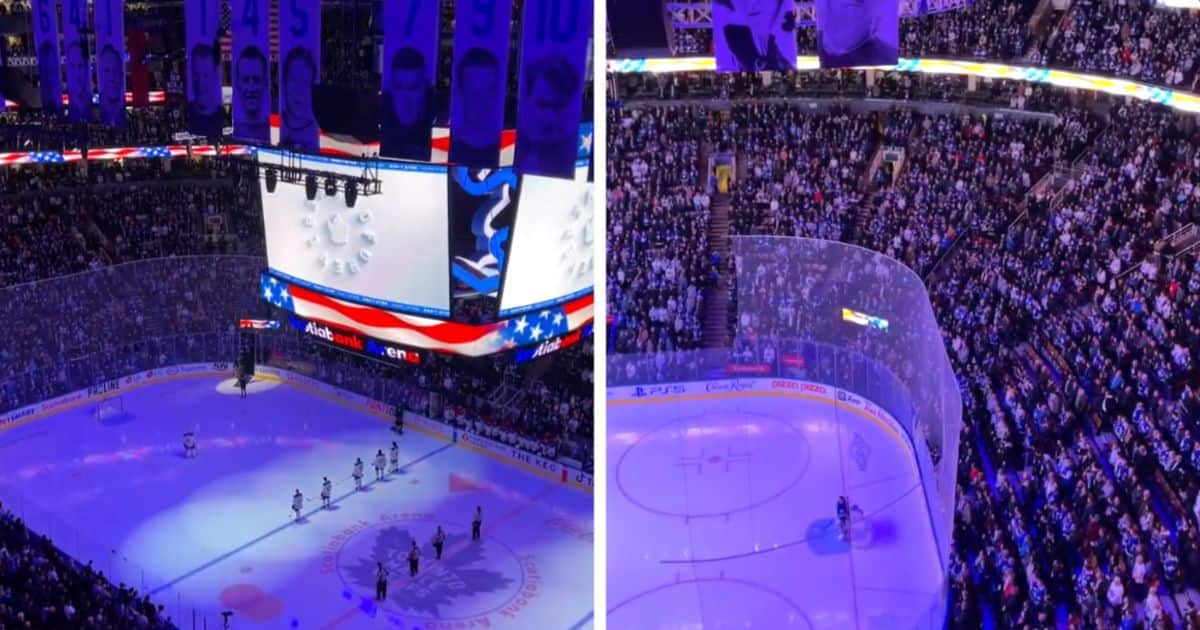 When singer Natalie Morris's microphone malfunctioned during 'The Star-Spangled Banner,' the crowd of over 18,000 fans spontaneously stepped in and sang along.

Leafs player Auston Matthews, who hails from the US, praised the spontaneous display of unity, calling it "pretty cool to see." He also joked that he preferred Morris's rendition of the anthem without the technical difficulties. Luckily, Morris was able to finish the Canadian national anthem without any issues.
No mic? No problem! 👏

Listen as the crowd at @ScotiabankArena finished singing the American anthem after a microphone malfunction! pic.twitter.com/SK8nGqP8Qn

— NHL (@NHL) March 13, 2023
For Sabres coach Don Granato, the experience was particularly memorable. It is notable that the Sabres are the only US professional sports team to play the Canadian anthem at all their home games and there is that strong sense of camaraderie with their northern counterparts. The crowd's gesture of support only served to strengthen that bond.

"Hats off to the fans that were here. That will be a memorable thing I think for anybody that was in the building. What a great place this is. Lots of great people and they rose to the occasion at that moment."

The incident is a lovely reminder that compassion, a sense of community, and respect can still exist even in the midst of fierce sporting rivalries. It's encouraging to see individuals working together to help one another.
Mic issues during the American anthem?🎤 🇺🇸

Leafs Nation has it covered 👏 pic.twitter.com/gb4ZqjHwVj

— Toronto Maple Leafs (@MapleLeafs) March 13, 2023