This blind young man's birthday was indeed extra special! It was made unforgettable by none other than the famous Latin superstar, Marc Anthony.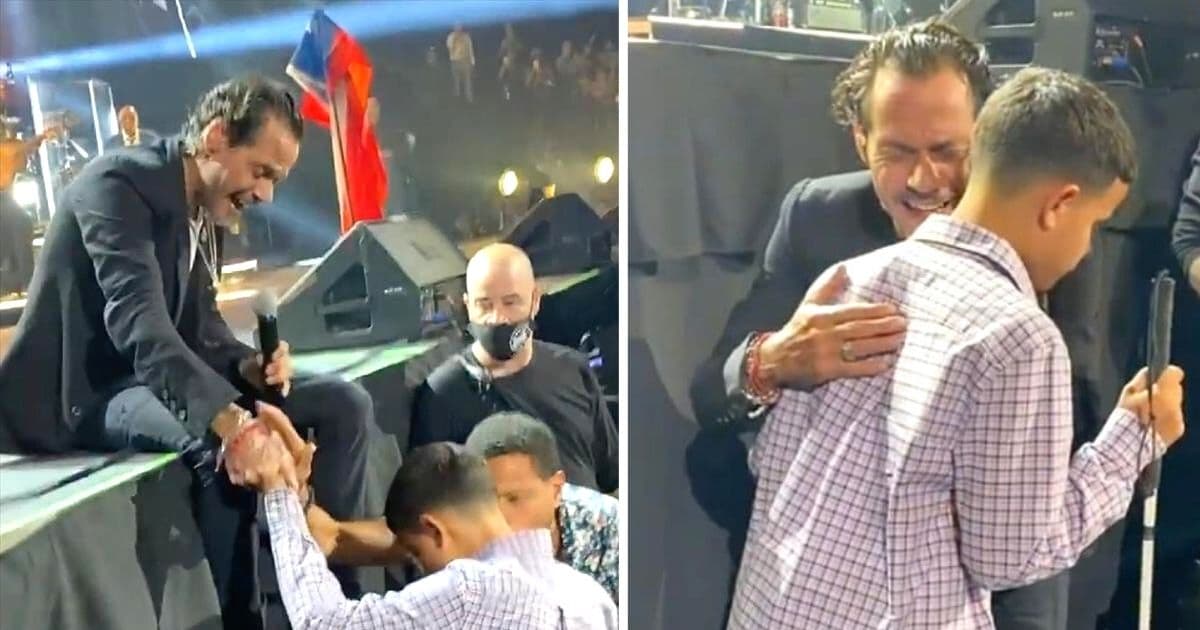 Johnny Rivera Jr. and his dad went to a concert. His dad surprised him with this gift as he turned 16. Johnny was fond of Marc Anthony, his favorite artist. Johnny was born blind but this did not stop him from enjoying Marc Anthony's hit Latin songs!
He and his dad danced, had fun, and sang their hearts out as they savored the beauty of Latin music. His dad was guiding and asking Johnny to groove with him. It was a sight to behold watching the father-son duo dance to the rhythm that night.
Johnny and his dad were in for another surprise! They were just merely enjoying the night, but someone took notice of them. Marc Anthony saw and joined them. He at first, only held Johnny's hand. But it seemed that it's not enough, he jumped off the stage and started to sing for the boy! He sang to him as if he was the only person in the crowd. Marc planted a kiss on his forehead and sang into his ear, "I'm going to laugh, I'm going to dance/Live my life la la la la la la/I'm going to enjoy, I'm going to dance/Live my life la la la la la." He was singing 'Live my life' for the young lad.
As if no one mattered except him that night! His dad was ecstatic and he took a video of that special moment on the side. This moving experience was one for the books! The love of this dad for his son was admirable! He makes sure that Johnny enjoys life even though he is visually impaired. He not only attends to his needs but also tries his best to give what he wants.
This is pretty much an illustration of how God as our Father is. He is not only attentive to our needs but also delights to give us what we want. It brings happiness to Him to see us enjoy the things He is blessing us with as long as they do not cause us harm. May this story be a reminder to all of us that our good, loving Father delights to shower us with his boundless love.
"See what great love the Father has lavished on us, that we should be called children of God! And that is what we are! The reason the world does not know us is that it did not know him." 1 John 3:1