This 8-Year-Old boy's survival was a miracle! He survived five surgeries and a 150-day stay in the hospital after being shot in the head and leg several months ago.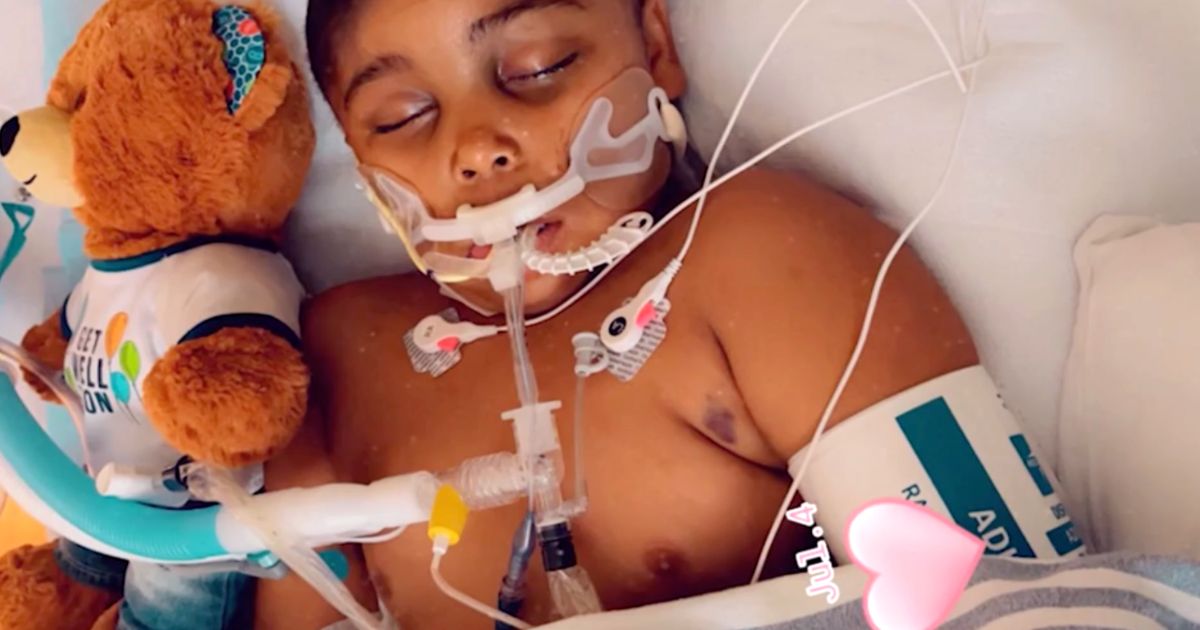 Marcellus "M.J." Whitehead from Cincinnati, Ohio, was finally taken home after a 5-month stay in the hospital. "The power of God. Miracles do happen," her mom, Marcella Thompson, told WLWT-TV. She credited everything to God. "It feels great to have my baby back at home. It feels good to have all four of my kids back together," she added.
It was a horrific day for M.J. and his family when he was shot several months back in the head and leg. He and his brother were walking home from a convenience store when suddenly, bullets were fired out of nowhere. The incident caused him a traumatic brain injury, five surgeries, a five-month stay in the hospital, and rehab sessions. In addition, he's still confined in a wheelchair, unable to speak.
When the doctors gave the green light for him to go home, it was a milestone for the entire family. They initially thought that this brave boy would not be able to survive. The medical team initially told them that little M.J. would not make it within the next 24 hours.
But, God had other plans. What was truly amazing was the faith of his mom. Thompson was asked if she knew that the day when her little boy would finally come home, and she replied, "Yeah, I knew this day would come. My faith in God. That's what it's all about."
After more than 150 days fighting for his life in the hospital, 8 y/o Marcellus "MJ" Whitehead is finally home. He is a victim of the June Westwood shooting, shot in the leg & head.

This is the first time he is with all his brothers and sisters 💜 @Local12 pic.twitter.com/WQYLdUOXCu

— Jenna Cisneros (@JennaCisnerosTV) November 10, 2021
It was also her faith in God that enabled her to forgive her son's offender. She said, "And I'm not angry. I'm angry at society. I'm angry at parents. I'm probably more angry at Darius's mother than I am to him." She still chose to forgive despite the pain the incident caused her and her family. Authorities said that Darius Harris Jr., 19, was responsible for the shooting. He shot three people, including two kids in Westwood. He's now behind bars and has a $1M bond.
M.J. will continue to recover at home through the help and love of his supportive family. He may not be able to go back yet to his routine, but if he had defied medical odds, he is undoubtedly on his way to full recovery and healing.
It's faith in God that sustained this family. It was God's power that made recovery possible for this child. Amid the pain, anger, and questions, this faithful woman has proven that nothing can separate her and her family from the love of God. It's one thing to believe In Him when everything's rosy, but it's another thing to believe in Him when nothing makes sense. God is God at all times.