When a fourth grader who is in a wheelchair was having difficulties on a field trip, teacher at the school showed her amazing kindness and compassion.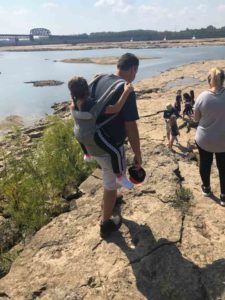 Jim Freeman's act of kindness to 10-year-old Ryan Neighbors has touched her and her family. "When I got to see the fossils and stuff, I was like, wow, that's like, really cool. I haven't gotten to see that before," Neighbors said.
Shelly King, her mother, said that her daughter has been in a wheelchair all her life because of spina bifida. And although she is bright in her studies, the field trips are a challenge for her.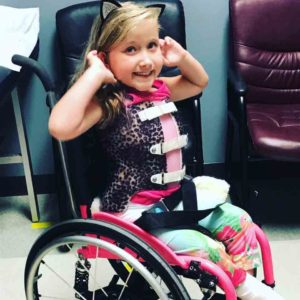 Freeman teaches in a class next to Neighbor's class, used a special backpack to move her through the rugged outdoor terrain at the park. "As soon as we got her strapped in, she's like, this is the part I've been waiting for," Freeman said.
"It melted my heart," King said. "He's not even Ryan's teacher and he was so pure hearted that he wanted to make sure that she was included and not left out and she got to feel like one of her peers." King shared a post to Facebook about Freeman's act of kindness and it got thousands of comments, reactions and shares of support.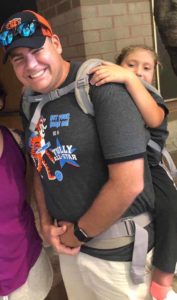 "Never feel like you're left alone," Neighbors said. Freeman said he wasn't expecting any recognition or fame through what he did for Neighbors and said he did not feel that he did anything out of the ordinary. "This is just one physical act that you can see, but we do this countless times throughout the school day and throughout the year," Freeman said. "All the teachers here at Tully and JCPS, they work harder than most people realize."
Freeman's act of kindness towards a special needs student is an example of kindness and compassion, he has certainly restored our faith in humanity.