An 18-year-old boy is having to step up and sacrifice his life to raise four siblings in the country of Ukraine.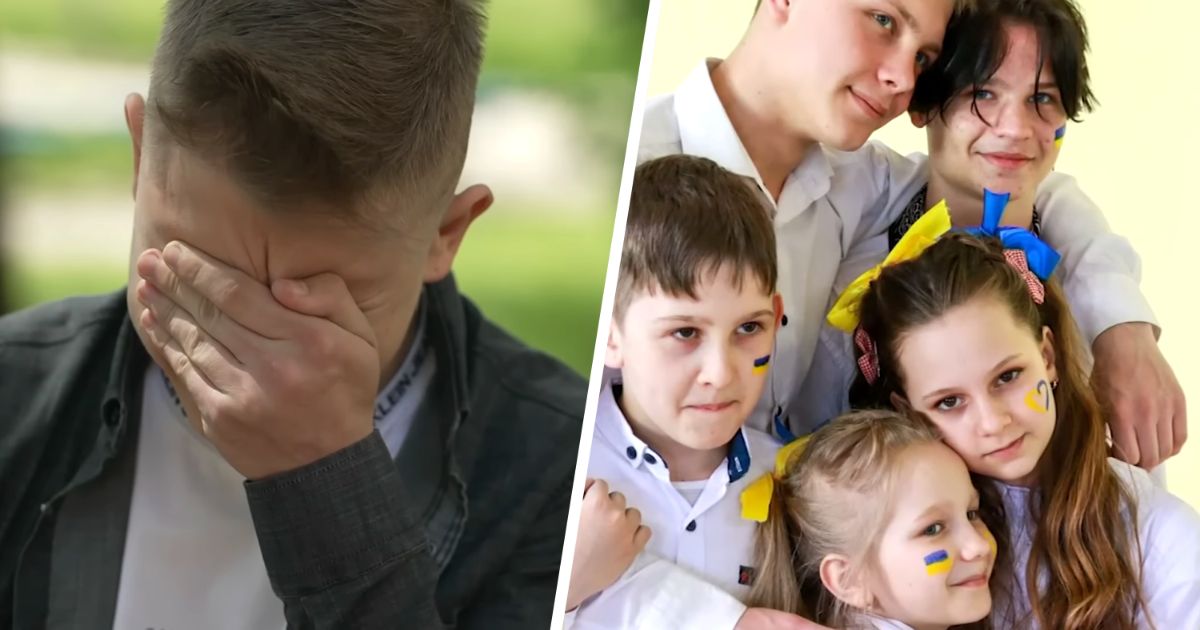 Viacheslav Yalov has to carry a big responsibility on his young shoulders after his mother was killed in the shelling.
Yalov and his four siblings live in Donetsk which is in the frontline of fighting since 2014.
In mid-march, he and his mother left the four siblings at home to take refuge in a friend's place to get more supplies for them.
But all of a sudden landed a few feet away from them causing serious injuries to his mother. She was in great pain and could not breathe properly and did after a few hours.
Shattered by the loss of his only parent, he buried her in a shallow grave there and returned home to his four siblings.
He didn't have to break the news to his siblings, because when they saw his bloodstained clothes and that he returned alone, they understood that their mother had passed away.
Yalov faced a huge responsibility to take care of his siblings, Milo, Nicole, Timmoor and Olivia who was 8 years old at the time.
Their home too was badly damaged due to the war, but one of his friends lent him money to travel to another Lviv and Drohobych in the southwest of Ukraine.
The government put them up in a tiny 1-bedroom apartment where all the 5 siblings live together. He helps them do their homework and provides all the supplies.
Yalov is greeted by random strangers on the streets who give him help or just hug him to support him in the journey of bringing up 4 siblings single-handily.
He says that he knows his mother is watching over him and is helping him in what he is doing for his brothers and sisters.
Let us pray for Viacheslav Yalov and his four siblings that God would provide all that is needed for them to survive in this world and comfort them during this hard phase of life.