'Meanderers' have done a beautiful medley of Matt Redman's "10,000 Reasons" and Chris Tomlin's "Our God Is Greater." This musical group from Mallappally, in Kerala, India say their mission is to lift the name of Jesus, through their music.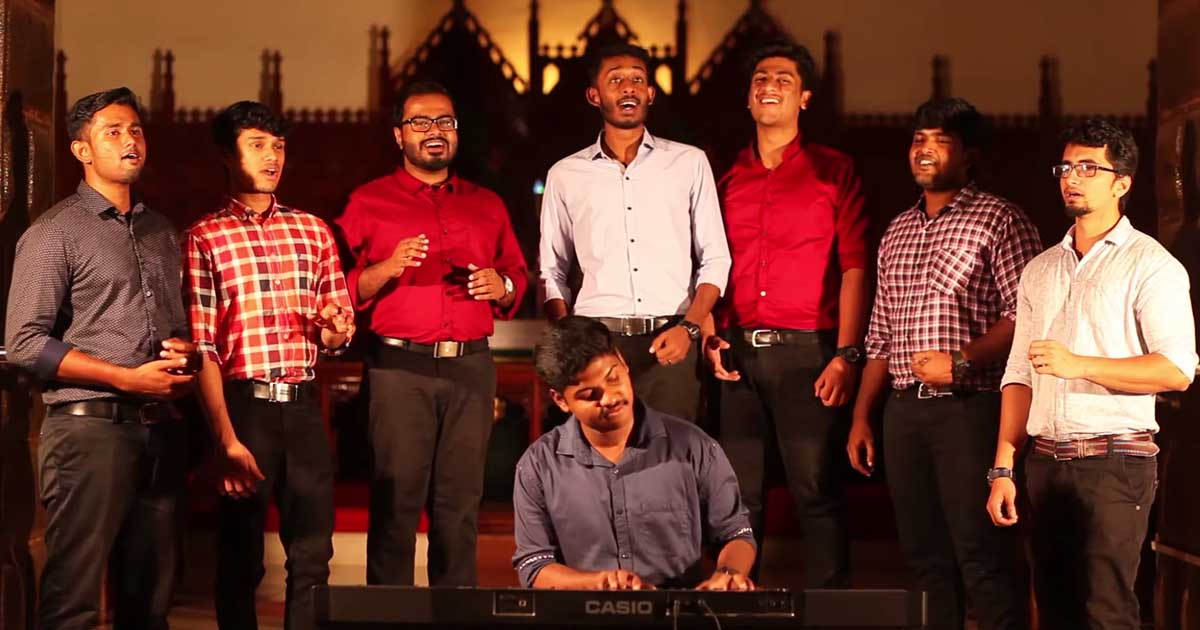 "10,000 Reasons" is probably the most popular Christian song on the earth right now, co-written by Matt Redman and Jonas Myrin, it was included in his 10,000 Reasons album, released in 2011. In 2013, the song won two Grammy Awards for "Best Contemporary Christian Music Song" and "Best Gospel/Contemporary Christian Music Performance".
Bless the Lord oh my soul
Oh my soul
Worship His Holy name
Sing like never before
Oh my soul
I'll worship Your Holy name

The sun comes up
It's a new day dawning
It's time to sing Your song again
Whatever may pass
And whatever lies before me
Let me be singing
When the evening comes
"Our God" is a very popular Christian song which was written by Chris Tomlin, Jesse Reeves, Jonas Myrin, and Matt Redman. It was sung as an original song first on Passion: Awakening, part of the Passion Conferences. After which it was released as a single and was stationed for 10 weeks as No. 1 on Billboard Christian charts. Tomlin was nominated for Song of the Year for the Dove Awards, in 2011. He was nominated for Song of the Year, and won Worship Song of the Year for "Our God".
Water You turned into wine
Opened the eyes of the blind
There's no one like you
None like you
Into the darkness You shine
Out of the ashes we rise
There's No one like you
None like you

Our God is greater, our God is stronger
God You are higher than any other
Our God is Healer, awesome in power
Our God, Our God
"Meanderers" are winning hearts on social media for this soul-stirring medley of "10,000 reasons" and "Our God Is Greater," we can't help join them singing and worshiping our God together.