Alec Bevere, son of John and Lisa Bevere of Messenger International, has released his first film, 'The Love You're Looking For.'
It is a short film about people finding love in unexpected places. If you're a post-abortive mom looking for love and acceptance by society or a pregnant woman unsure about having your baby then check this film out.
The mom played by Jeanine Amapola, is a single mother who brings up her son on her own, but through it all there is a shadow which can be seen haunting her in the background. She is held back from fully celebrating the happiest moments of her life, like when her boyfriend proposed to her, and when her son graduated from school.
The topic of abortion has been a painful one from the beginning of humanity. Women who have had abortions have been treated like outcasts and have not been fully accepted in society and especially by the church.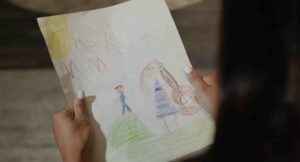 It is time to lift the veil of shame that has been covering our mothers and daughters who have been through the painful process of abortion and love them with the love of Christ, because that's exactly how He feels about His children.
We need to stop judging them but instead ask them how we can help them. Everybody has their own story of struggles and pain in life, and through this film, the makers want to give the message that there is hope and support for everyone in every situation in life.