Organ donation is one of the greatest gifts a human being can give and receive.
A heartwarming moment was captured on camera when a late nurse was honored by a hospital in a really special way.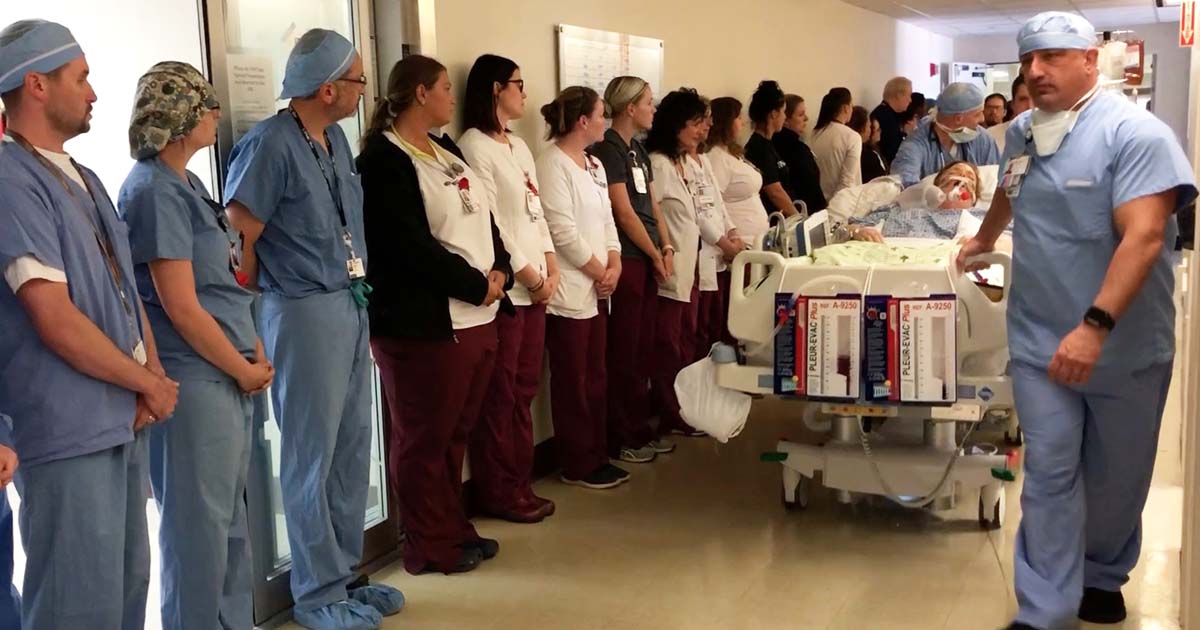 58-year-old Mary Desin worked as a nurse at UPMC Hamot Hospital in Erie, Pennsylvania for over thirty years.
She was adored by all her co-workers, she recently passed away from a brain aneurysm, she was registered as an organ donor.
So when her co-workers learned that she would be wheeled to the operating room to remove her organs, over 100 hospital staff lined the hallway leading towards the operating room to honor her.
The video shows a somber moment as the co-workers pay their respects to her.
They can be seen bowing their heads and praying as attendants wheel her bed through.
The video quickly went viral and millions could see that moment when Mary gave life to many through organ donation.
Her son said, "She would want everybody to try to help anybody they possibly can."