Michael Rowe, American television host and narrator famous for the Discovery series, Dirty Jobs, surprised a former corrections officer, known for his acts of kindness towards his community.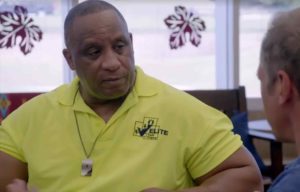 Mike has been on a mission through a program called "Returning The Favor" where he highlights extraordinary acts of kindness done by community member. He gives them the thanks that nobody gave them and has to travel to almost all parts of the country to meet these selfless heroes.
Now in the fourth season of the program, Mike travels to Peoria, Illinois to meet Carl Cannon.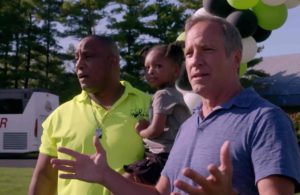 Peoria was named as a highly segregated city in the US, and for years, Carl has worked as a corrections officer in prison, till he realized how much he could do when outside.
He founded ELITE, which aims at keeping youth out of prisons and rehabilitating those who did time in prison.
Carl works round the clock with the schools and entire community to move forward and stay safe. He has helped many and they all got together to thank Carl and show him their appreciation.
A moving clip of the moment when Carl realizes what is in store for him next is warming the hearts of people all over the country.