Military reunions always make us grab our tissues and this video too didn't disappoint.
A Florida teen was feeling low after her military dad told her he would not be attending her graduation.
Staff Sgt. Anthony Tillman was deployed in Korea, half way around the world, he told his daughter Kayla Tillman he would not be able to be back in time to see her walk across the stage and receive her high school diploma.
She wasn't aware that he was infact planning a great surprise for her.
So as Kayla's name was called out on stage, her dad suddenly stepped out from the background.
Class of St. Thomas Aquinas High School 2019 is officially graduated! Congratulations to all of our graduates, especially Kayla Tillman who had a very special visitor, her father, who is currently deployed with the US Army and made a surprise appearance from Korea.

Posted by St. Thomas Aquinas High School on Sunday, May 19, 2019
Kayla said, "I was shocked," she continued, "I was stunned. … I couldn't even move, he had to walk to me. I couldn't move my legs. I couldn't feel anything. My mine was blank."
Tillman has been deployed in Korea for the last 10 years and doesn't come home very much.
"To me it just meant that he was always going to find a way to see me no matter what," Kayla said. "I'm hoping that kids who are going through what I'm going through will understand that it will all come together somehow."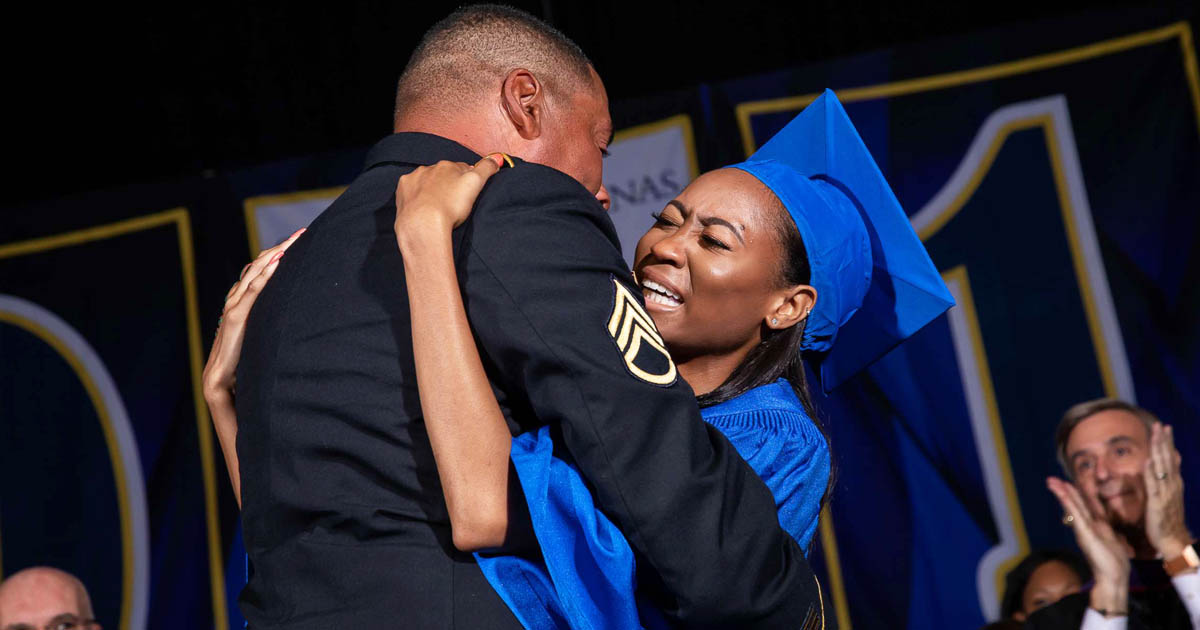 Servicemen and women are making such big sacrifices for our country, we salute them and appreciate all that they do for us.