A video of a little girl's priceless reaction on receiving a puppy from her military dad have had people on the internet reacting with love and relating to their own experience of getting their first pet.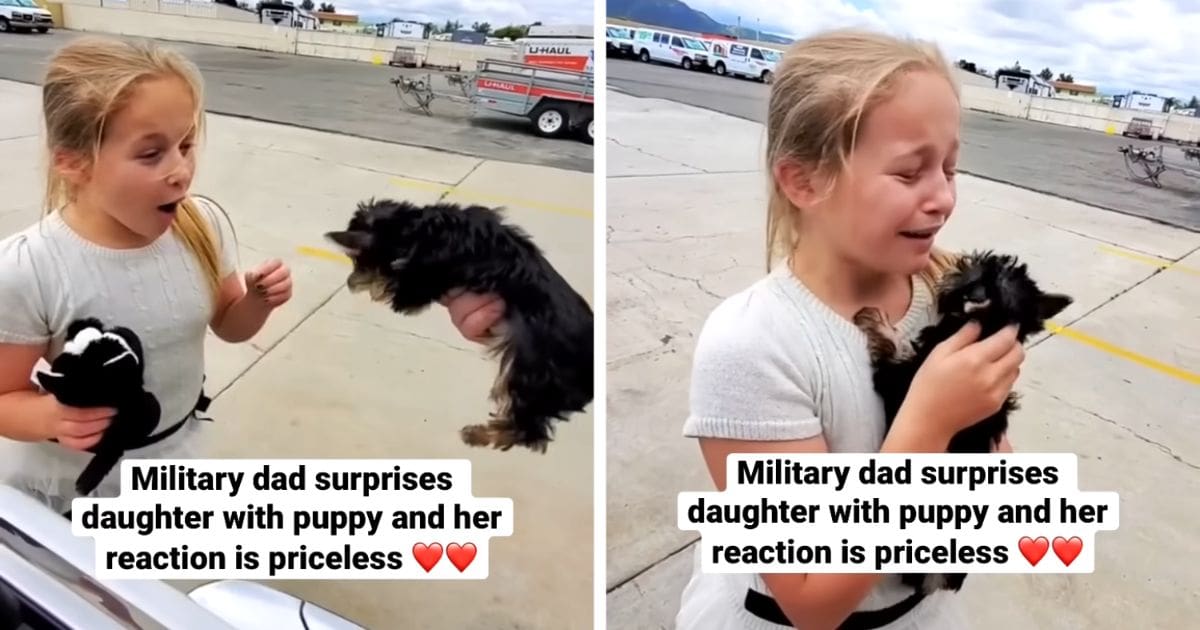 In the video taken by the mother, the little girl could be seen with her father out of the vehicle wherein the surprise for her was kept hidden.
She was asked to turn around by her dad before she was presented by a toy puppy first and then with a real cute puppy, much to her surprise and awe.
She took the puppy into her arms and could be seen visibly emotional and elated at the same time as she pets the puppy referring to it as her baby.
When asked upon if she liked the puppy, she said, "I love her".
It was a beautiful moment of affection and innocence captured on video by the mother.