A Forest Hills sixth-grade student was in for a double treat on graduation day that is warming hearts all over the country.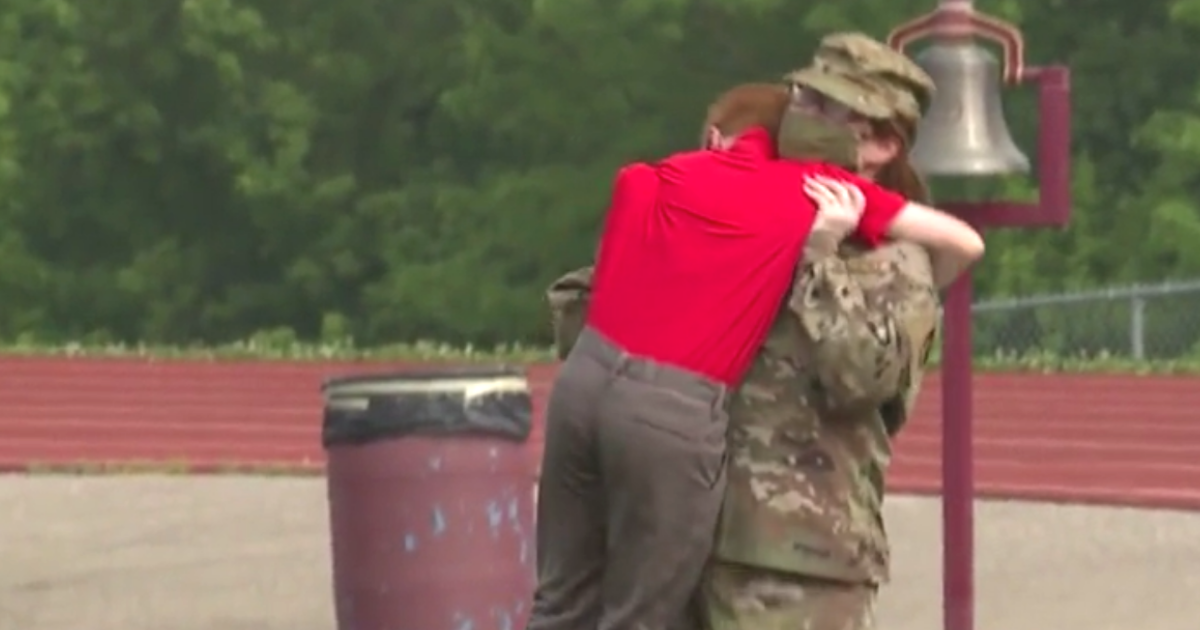 Keegan Branan thought he was going to receive his diploma but was surprisingly reunited with his military mom whom he hadn't seen in 9 months.
Apparently, the mom and the teachers were all in together on the surprise that ended beautifully for all of them.
Keenan said that he expected to just get his Graduation certificate and go home, but he ended up running into his mother's arms.
His mom Sgt. Katrina Marquardt has spent 8 months in Afghanistan and said she missed her boy because he's her only one.
The boy has always been with his mom in Texas who was stationed at Sheppard Air Force Base in Wichita Base.
But after she was deployed in Afghanistan, he left for Ohio where he started studying at Wilson Elementary School.
So on graduation day, he sat down alone with his friends, missing his mom but behind the scenes, his teachers and mom were planning a surprise for him.
So when his name was called out to receive his diploma, he recognized a very familiar character in military uniform, he forgot everything and just sprinted towards his mother.
Keegan says he doesn't care about how they celebrate him receiving his diploma as long as he is with his mother.