Family and officials are terming the discovery of a missing 2-year-old as a 'miracle' after he was found alive in the woods in Brooksville, Florida, 24 hours later.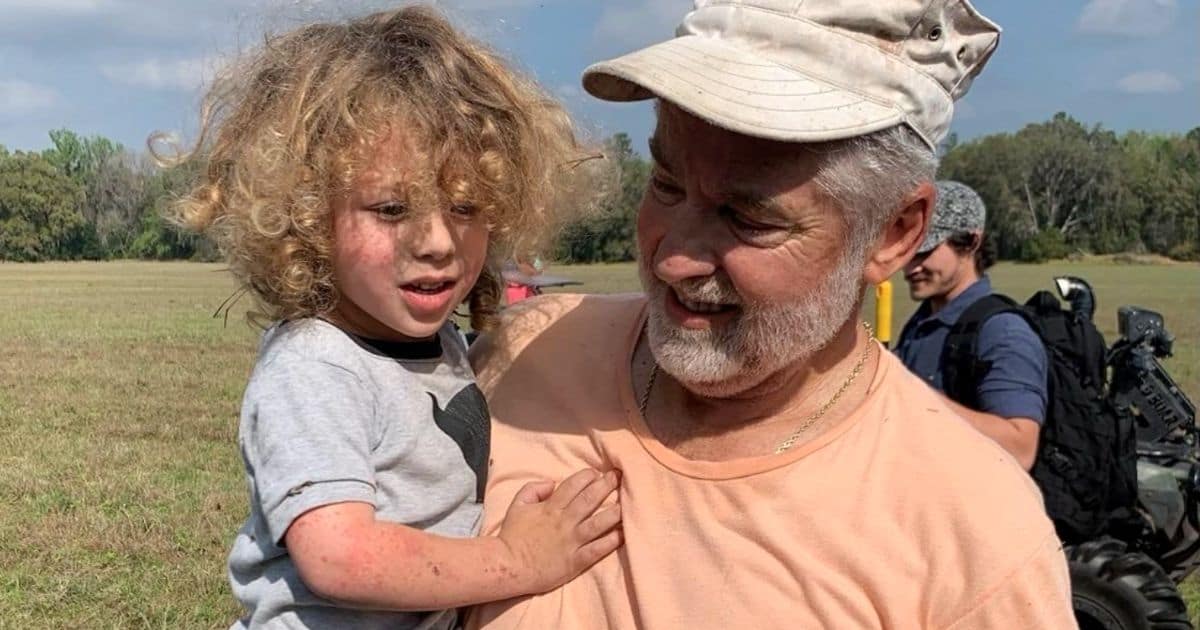 According to the mother, she and JJ were napping around 9:30 a.m. last Thursday and when she woke up, she found her son missing. Nearly an hour later the mother alerted law enforcement, as he was nowhere to be found at the house. The next day, hundreds of local volunteers came together in the search for JJ.
According to Hernando County Sheriff Al Nienhuis, Joshua "JJ" Rowland vanished from his home in Brooksville, at midday, Thursday. He was then found around 24 hours after going missing by search volunteer Roy Link, a former Marine.
Link had actually planned to go fishing that Friday morning but then changed his plans when his wife told him that the Hernando County Sheriff's Office needed volunteers to help with the search for JJ.
The 62-year-old then came to an open field, where he was met with a choice — two wooded areas with a small clearing in between he decided on intuition alone and chose the woods on his left.
Upon entering the forest he heard whimpers, which only got louder, and then he spotted him, about 100 feet away. "JJ" was standing barefoot in the brush, crying for his mother.
"We're going to Mama," Link remembers telling the toddler.
The former Marine had prayed to God that the boy would be discovered alive around 15 minutes before discovering JJ.
"That long period — everybody starts thinking the worst, and it's hard not to. It's like how can all these people and all these deputies searched all this and not find a clue?" Link told in a phone interview. "You know all that bad stuff starts going through your mind, but then finding him healthy and alive, it's just … wow."
"I was hoping and praying for a miracle. I certainly was not expecting one, but I think a lot of people were praying, and prayer works," Sherrif Nienhuis said. Nienhuis had described Link, as "the man of the year here in Hernando County."
On Friday afternoon, the Hernando County Sheriff's Office released a statement of gratitude to all of the people, including media, and news stations who shared and aided in finding JJ and also thanked the people who provided volunteers with snacks and beverages.
"….Our prayers were answered at 10:42 this morning. Thank you all for being a part of this success story, " the statement concluded.