Military Homecoming videos are the best reminders to us of the many sacrifices our armed forces make so that we are safe and secure.
When one deputy sheriff from Missouri returned back home from Afghanistan there was an emotional reunion with his son which was caught on camera.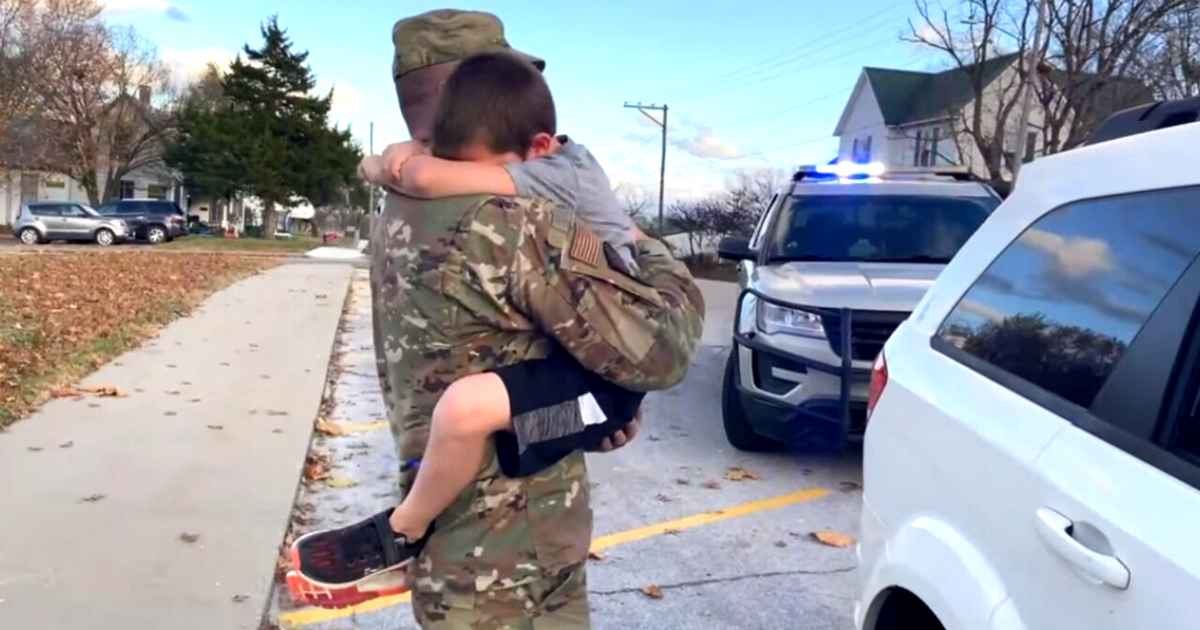 The Morgan County Sheriff's Office shared on Facebook that Deputy Sheriff Clint Thomas was reunited with his family after a 4-month deployment with the U.S. Air Force in Bagram, Afghanistan. "Welcome home, Clint!" the sheriff's office wrote.
The video footage shows Thomas surprising his son after deputies pulled over the car his son was in. "What's up, bud?" Thomas says as the child climbs out of the car's window and runs to his dad with cheers of "welcome home" in the background.
Their long embrace tells of the precious love the two share and how they must have missed each other.