A mother's love is often said to be limitless, and this was clearly demonstrated on Britain's Got Talent when a mother, Claire Connolly, made the unexpected yet touching decision to give up her audition in favor of her 15-year-old daughter, Tia.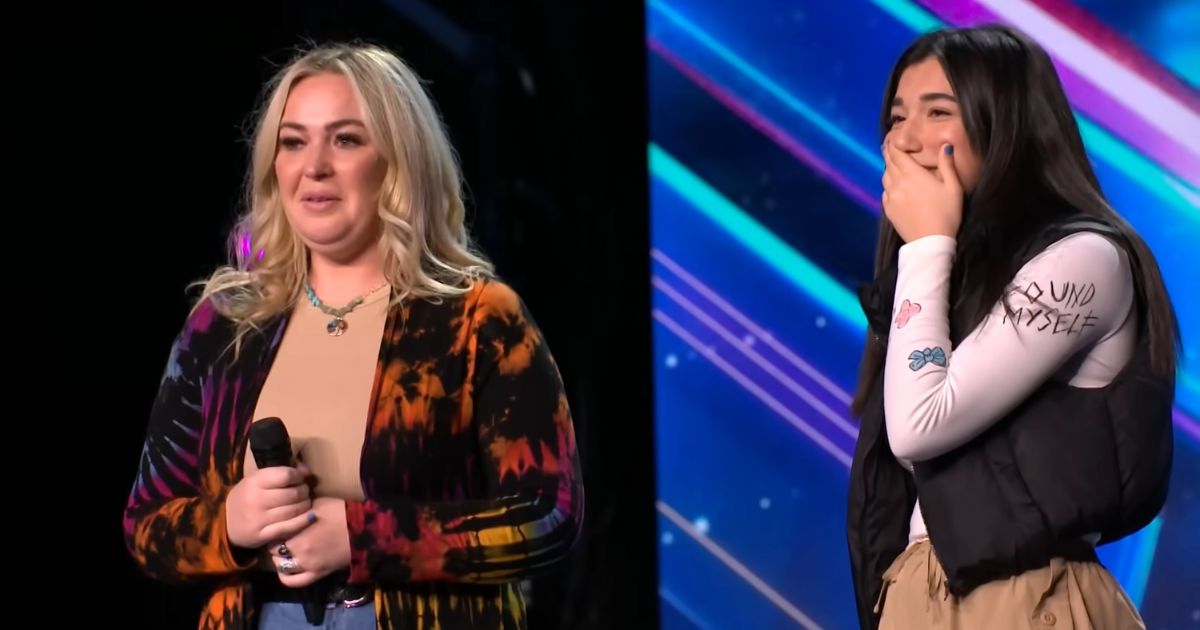 Claire shared her decision with the judges, leaving them initially bewildered. She stated, "I'm here with my 15-year-old daughter. She thinks it's me auditioning. She's got me through some very hard times in my life. I feel like I owe her and so I'm giving up my audition for my daughter." She continued, "I'm giving up my audition today for Tia. This is my way of saying that she's fabulous."
The judges were taken aback by Claire's self-sacrifice, and it was apparent that Tia was unaware of her mother's plan. The anxious teenager admitted that she typically sang in the shower and had never faced such a large audience before.
As Tia started singing, her voice mesmerized everyone present. Her emotional performance of Whitney Houston's "I Didn't Know My Own Strength" highlighted her exceptional skill, and from the opening notes, her prowess was unmistakable. Throughout the song, Tia gained confidence and evolved into an experienced artist who appeared to have been performing for years.
Tia received a well-deserved standing ovation from the judges and the audience. When asked about her song selection, she shared her struggles with bullying and how the song had helped her through difficult times. Tia also dedicated her performance to her mother, calling her the strongest person she'd ever met.
The judges were touched by Tia's performance and her poignant backstory. They complimented her stunning voice and the genuine emotion she expressed through her singing. Judge Alesha Dixon commented, "You absolutely smashed it. I think you've got a massive career ahead of you. Well done."
With a unanimous decision, the judges granted Tia four yeses, propelling her to the next stage of the competition. Simon Cowell praised Claire for her selfless act, noting, "That was very sweet what you did for your daughter because I'm guessing without you doing that, she wouldn't have auditioned."
This inspiring story emphasizes the strength of a mother's love and its influence on a child's life. Claire's sacrifice enabled her daughter to display her incredible talent on a national platform, opening up numerous opportunities for Tia. The connection between mother and daughter was truly embodied in this emotional moment on Britain's Got Talent.