When a mom shared a heartbreaking question her son wanted to ask on Twitter, she got responses from all over the world which blew her away.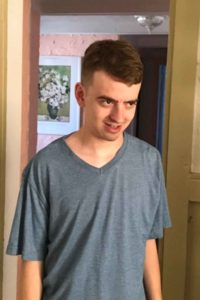 Kerry and Robert Bloch's son David stopped speaking all of a sudden 4 years old and only speaks in single words till today. "He can go days without saying a word," Kerry said.
David also has an immunodeficiency disorder which means he has to be kept isolated from other kids. "He wants friends badly. He's home-schooled, and it's just the three of us," Kerry said. "I know he's lonely and he wants friends."
David asked his mom last week, for the first time, "Would someone like me?" Kerry was moved by it and posted it to her Twitter account.
My 21 year old autistic son has no communication skills. Today he asked me his first question ever. It was. "Would someone like me?" pic.twitter.com/vw1DMQN9s8

— kerry bloch (@dsmom58) October 30, 2019
Kerry said the response to her tweet is overwhelming as people from all over the world have responded saying they would absolutely love to be his friend.
This is my autistic son, Jack. He's also nonverbal, but both of us like you very much!! pic.twitter.com/BAeRC0ex0l

— Bill Osborne (@billpaintswell) November 1, 2019
I'm late to the party, David, but Nick & I say helloooo! You look like a nice person to know.

Nick has special character, too. ❤️ He is 23. He'd like playing video games with you. pic.twitter.com/y2N2RgoSnq

— Maria (@BeBraveAndTrue) November 1, 2019
100%! I like you and would be happy to be your friend! And if you're ever in the South Florida area and would like to come to a hockey or baseball game, tickets are on me!

— Jessica Blaylock (@JessBlaylock) November 1, 2019
Kerry, there is 2 people in Utah that like your son a lot, my wife @RenaeIngles & I! We would love to invite you guys to a Jazz game!plz let me know & I'll sort it out!

— Joe Ingles (@Joeingles7) November 1, 2019
Tell David, he has a friend from London… and my family.
Much love pic.twitter.com/OMgwL8xIqr

— Dan Ferdinand (@danferdinand) October 31, 2019
My 16 year old Nick (with autism) and I sure do like him!! Aren't they the best? ❤️ 🧩 🥰 pic.twitter.com/iL6bYrqCJP

— Patti (Jamaal Williams Stan Account) (@pdubsRN) November 1, 2019
"I want to thank everyone who has responded to this tweet," Kerry posted. "I've read every reply to David. The outpouring of love to him is overwhelming. God bless each and every one of you. David is working on thank you card. I'll post when he's done."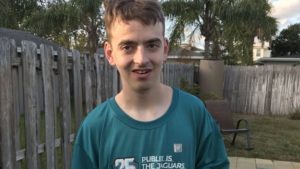 This outpouring of love is what the world needs right now. Let us reach out to everybody near us and also on social media to let them know that they are not alone and that we love them and have their back.