A powerful duet between a mother and son on the blind auditions of The Voice UK has left fans in tears.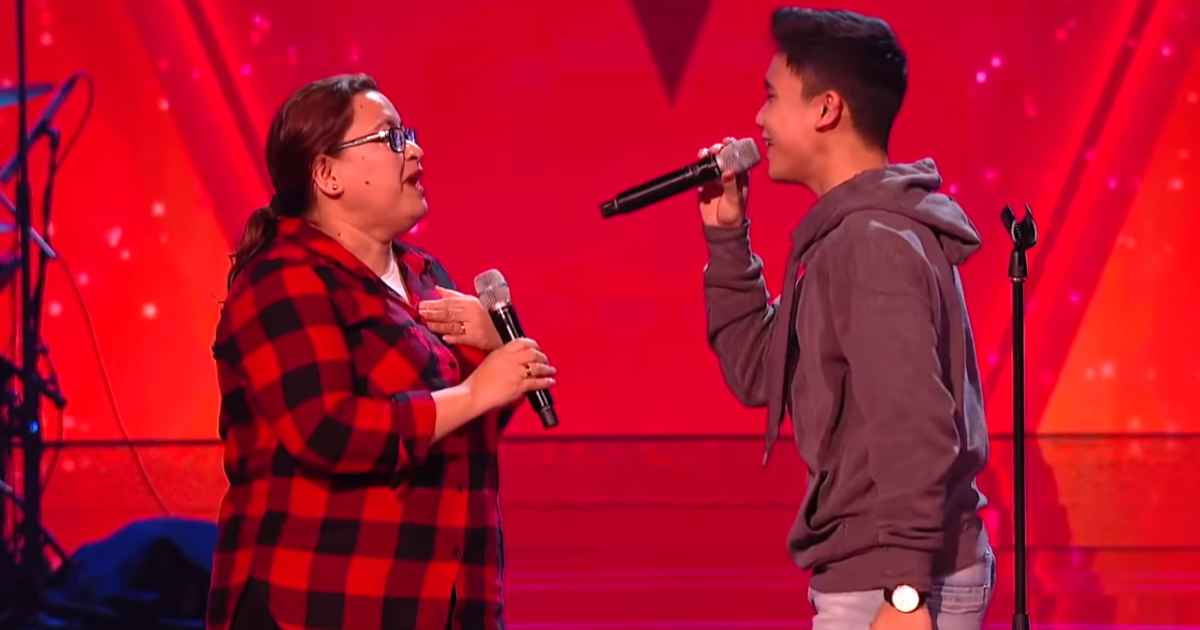 Joshua sang with his mom 'You Are The Reason' in week 2 of The Voice Kids UK 2020.
Joshua hails from Ireland and his parents are originally from the Philippines, with his mother also being a singer.
'I think I got my voice from my mum, she used to sing in a band,' he explained.
Joshua sang a cover of Calum Scott's You Are The Reason, with all four coaches – Will.i.am, Pixie Lott, Paloma Faith and Danny Jones – turning their chairs.
The coaches praised the young lad's performance with Paloma saying: 'I think from the first moment you sang, I was like, "this is beyond anything I thought I'd hear on Voice Kids."'
While Danny added: 'I don't think I've ever heard that from a 14-year-old, ever.' 'I thought you were singing just to me,' Pixie then joked.
Joshua's mother came on stage to sing a mini duet with her son which blew them all away.
The coaches asked Joshua about his mother and if she was a singer, and urged him to bring her up on stage.
There was not a dry eye in the house, and all four coaches were brought to tears by this powerful moment.
This moment was a mother-son goal for all of us because of the love they have for each other and the talent they are both blessed with.