The official live video for 'My Jesus' by Anne Wilson is powerful and uplifting as the song itself.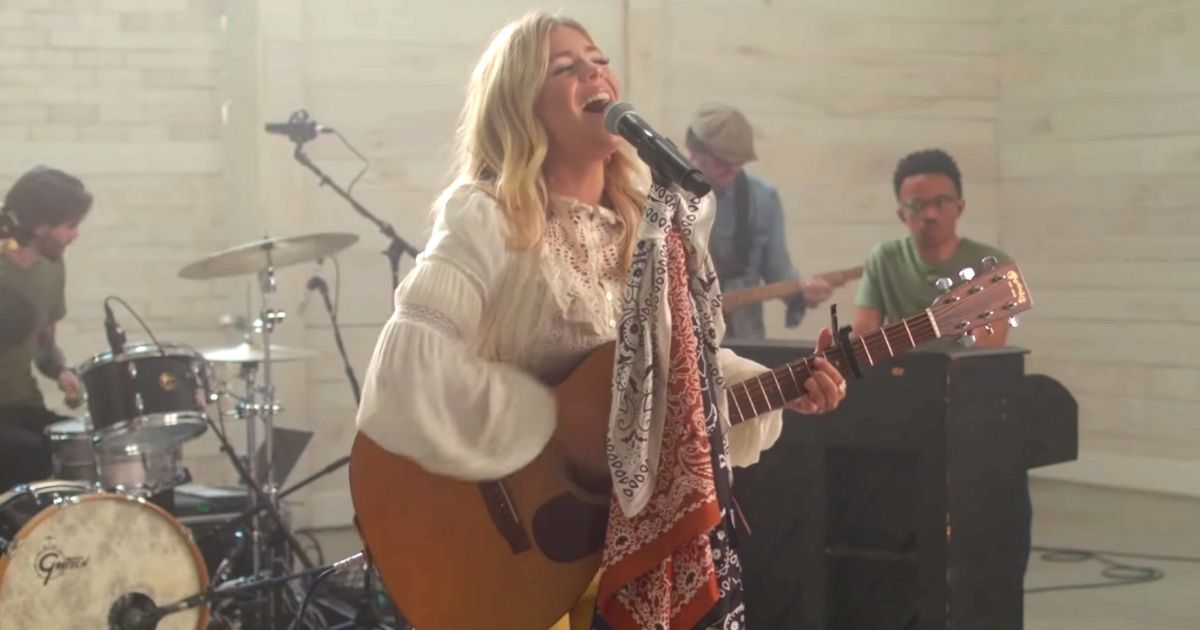 When it was released, 'My Jesus' made history with the biggest debut single launch in the genre since 2018.
The song serves as the title-cut from Wilson's new three-track single, which also includes original tracks "Devil" and "Something About That Name."
Kentucky native Wilson may be a breakout recording artist today but some years ago it wouldn't have been a career choice. Wilson always dreamed of becoming an astronaut and working for NASA, but when she lost her brother in a car accident in 2017, everything changed.
Wilson says she heard the voice of God calling her to music and she even performed a worship song at Jacob's memorial service that marked her first time performing in front of a large audience.
The now 19-year-old started her career in songwriting about her walk with God. "My Jesus," was written about her relationship with Christ, whom she always called 'My Jesus.'
Are you past the point of weary
Is your burden weighing heavy
Is it all too much to carry
Let me tell you 'bout my Jesus
Do you feel that empty feeling
'Cause shame's done all its stealing
And you're desperate for some healing
Let me tell you 'bout my Jesus
"When I came to know Him, I quickly realized that Jesus is a personal Jesus. Through losing Jacob, I saw that more than ever. Jesus was specifically there with us through every single moment. He was carrying us through every single second of tragedy, loss and grief," Wilson shares.
"What I really want people to know and understand when they listen to this song is that Jesus can be personal for them, too. He can be their Jesus, too; and He's going to carry them through every tragedy and every loss they go through."
He makes a way where there ain't no way
Rises up from an empty grave
Ain't no sinner that He can't save
Let me tell you 'bout my Jesus
His love is strong and His grace is free
And the good news is I know that He
Can do for you what He's done for me
Let me tell you 'bout my Jesus
And let my Jesus change your life
Hallelujah, Hallelujah, Hallelujah, amen, amen
As Anne Wilson exchanged ashes for beauty on 'My Jesus' we are inspired and stirred up to believe that this same Jesus is working tirelessly for us to come closer to Him and the Father everyday.