A little boy with a rare disease who was told he wouldn't live beyond his second birthday was just honored with a parade on his third birthday.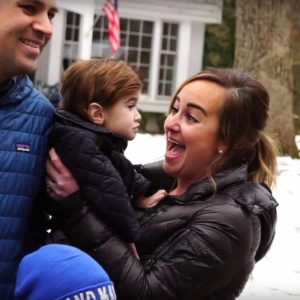 Nash has a rare neuromuscular disease and was recently honored when more than 100 trucks, buses, cars and first responder vehicles arrived at the parade on his third birthday. came to the event held on Nov. 17 in Lincolnshire, Illinois, in celebration of Nash Stineman.
"Nash is the most inspirational human being and the strongest person I know," mom Brittany Stineman told "Good Morning America."
"It was legitimately the most special day in our lives … and amazing because of all the people that never met him, but stand so strong behind him," she said.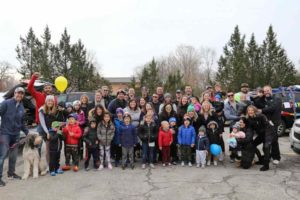 Nash was diagnosed with spinal muscular atrophy with respiratory distress (SMARD), at 11 months of age, which causes muscle weakness and difficulty breathing. It is caused due to an inherited gene mutation, according to the the Genetic and Rare Diseases Information Center.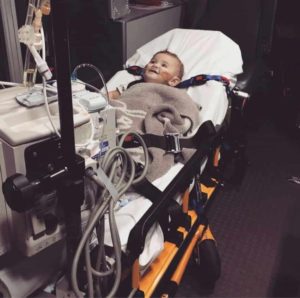 Neighbors helped launch a birthday parade for Nash Stineman's 3rd birthday and as his family had reached their fundraising milestone as well.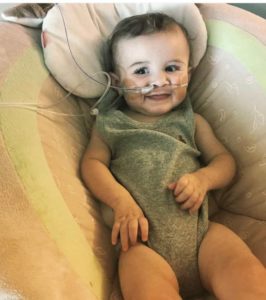 Nash is the only person in Illinois who's ever been diagnosed with SMARD, Stineman said. "We were told he wasn't going to live past two years old," Stineman added. The Stineman family's non-profit Smash SMARD, has been working with researchers to find treatment options and have raised $2 million for treatment for their son and other kids like him have gene replacement therapy.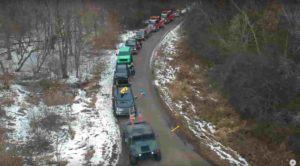 For the birthday parade, 100 trucks, buses, cars and first responder vehicles arrived on Nov. 17. in Lincolnshire, Illinois, to celebrate Stineman's life and his third birthday. "His life will end if he does not get this treatment," Brittany said. "The plan is the [gene therapy] trial should start by the end of next year."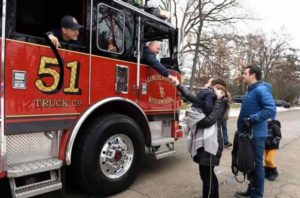 Neighborhood friend Mindy Abern played a major role in arranging the birthday parade. She said, "Nash loves taking walks outside in our town — he likes watching the cars and trucks drive by," Abern said, "My idea was that they could drive by and give three beeps for his birthday." She added, "Local police, firefighters, everyone came out," she said. "It ended up being way larger than I thought."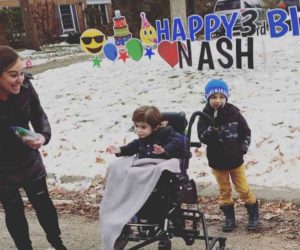 Nash's 5-year-old brother Blake served as a parade marshal on that day and all the bus drivers from the school district could drive through the block in lieu of candy.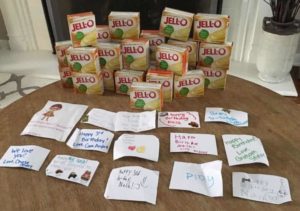 Friends gave Nash Stineman, banana pudding as he gets intravenous nutrition. "He was extremely happy," Stineman said. "Our community has been so amazing to our family on so many levels."