This boy certainly warmed hearts as he jumped with joy upon seeing how his dad reacted to his gift from the Dollar Store.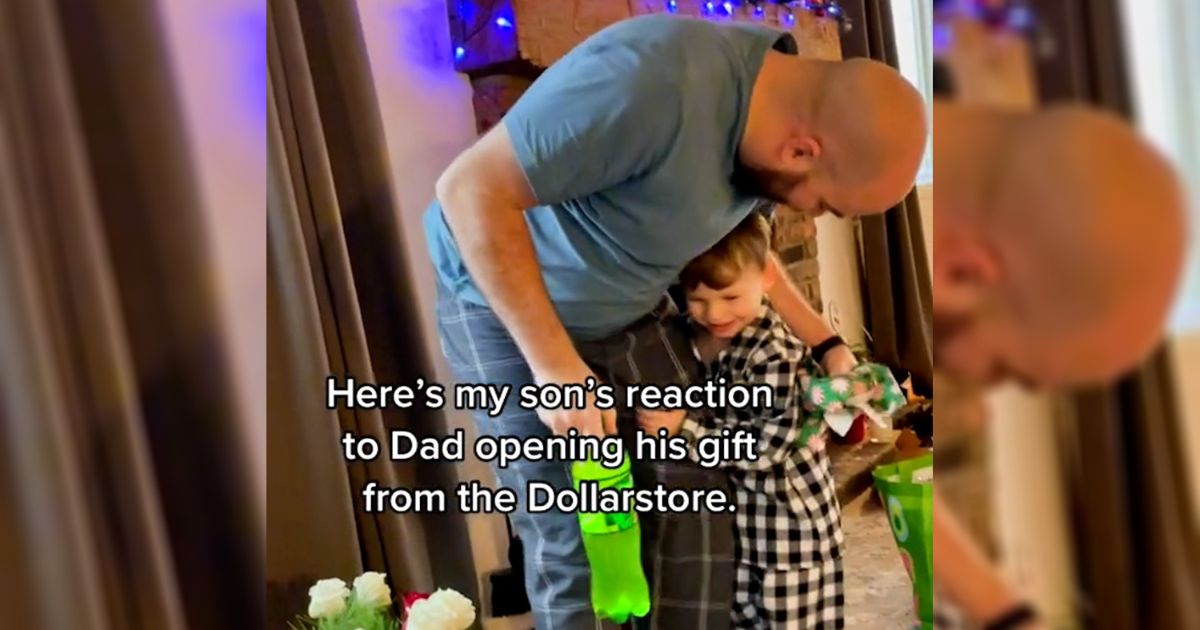 He was giddy with excitement as his father opened the gift he had bought for him. Props to his dad, who showed great appreciation for the soda he gave him. Upon opening the present, this grateful man shouted, "Oh my gosh! Thank you so much! I love it! Thanks, buddy."
He was beaming with joy and instantly hugged his daddy, obviously delighted that his gift made him happy. It was certainly not about the amount, but the effort and love this son gave. These were definitely, more valuable than the cost of the gift.
This viral video has won the hearts of many. It has thousands of views and comments praising the young boy. "What else could [a] father ask from his young boy?" one said. "The cutest Reaction! LOL," someone wrote.
This parent taught his child the importance of contentment and appreciation. It would not cost much to make our loved ones joyful. This young man will surely grow up knowing what he should value the most.
"Train up a child in the way he should go; even when he is old, he will not depart from it." Proverb 22:6