The nine-time Grammy-nominated singer Natalie Grant delivered a powerful, outstanding performance when she sang the National Anthem at the College Football Championship game.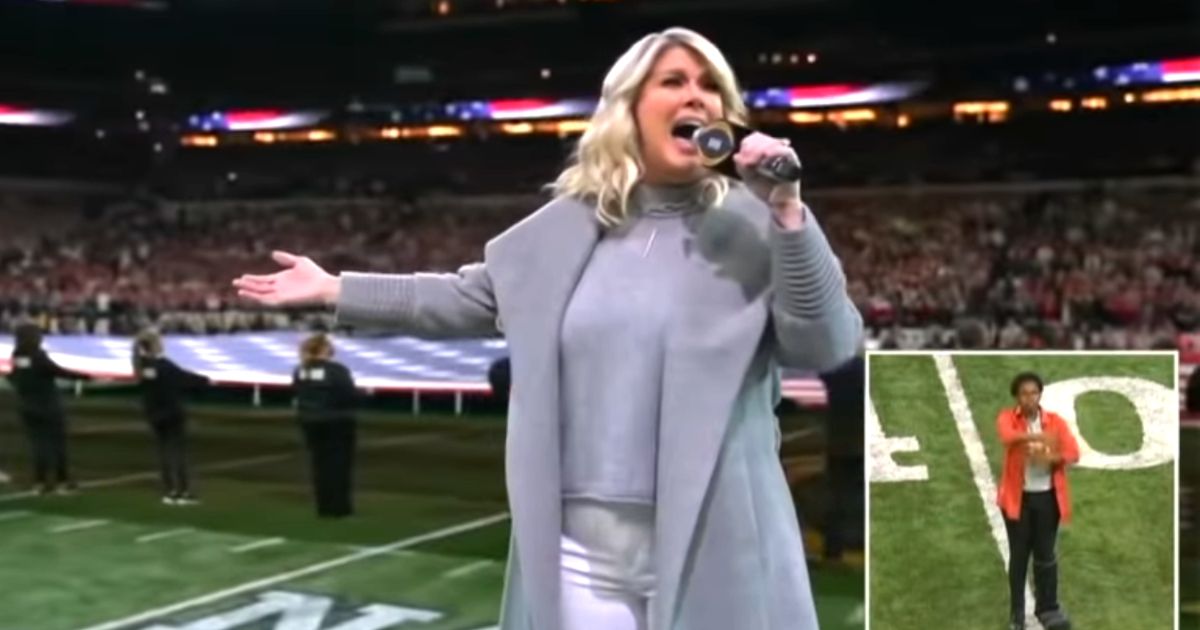 She belted out notes and sang the "Star-Spangled Banner" with excellence. Everyone broke into applause and praised her for a job well done.
A lot of famous personalities posted on their Social media accounts good words for the singer. Arsenio Hall tweeted, "@NatalieGrant crushed it!"
"Phenomenal national anthem," ESPN's Heather Dinich posted. "Top-5 National Anthem. Bravo, Natalie Grant!" wrote Cincinnati TV reporter Trevor Peters.
Natalie asked for prayers before her performance. She posted on Facebook, "Tonight is the night! I'll be performing our National Anthem for the national championship game! … Would you say a prayer for me? That my voice would be strong, and everything about me would shine the light of JESUS!"
Indeed, prayers were answered. She delivered, and it was well-appreciated. After her stint, her name was one of the most searched names on Google and Twitter. It was the fifth most searched name on Google a few days back.
Natalie has won the Female Vocalist of the Year at Dove Awards five times (2012, 2009, 2008, 2007, 2006). The talented performer was nominated for 42 Dove Awards. She had multiple No.1 records and albums on the Billboard charts. Her 2020 album, "No Stranger," landed at No. 2 on the Billboard Christian Albums chart.
The fame, awards, and compliments are just bonuses if one's primary goal is to honor and worship God in everything he does.
"So, whether you eat or drink, or whatever you do, do all to the glory of God." 1 Corinthians 10:31